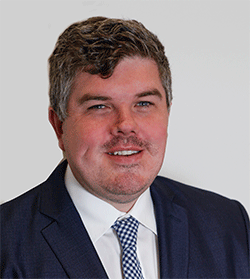 Like many of you, I've spent the last couple of weeks going to various Christmas parties and end-of-year catch-ups.
And what became glaringly obvious over this period was how much Penrith is on a growth trajectory, with incredible investment into our city and venues that we once had to jump on a train or in the car and travel for an hour to experience.
I kicked off the Christmas party season by attending the Chamber of Commerce's event at the Rusty Penny Brewery. It's one of a number of breweries that have opened up in recent times, each one offering something unique and filling what was a significant gap in the market.
Long gone are the days where a VB or a Tooheys New were what defined Penrith's beer drinking culture.
These days it's more about The Nepean or Penrith Lager at Rusty Penny, the Halfway Haze from Squinters or perhaps a Status Quo Pale Ale from Mountain Culture in Emu Plains, where I happened to end up last Friday. What an impressive fit-out this facility is; signifying yet again further investment in Penrith and its surrounds.
And soon Drink West will open at Manufactor, in itself an impressive new development that will also house Brisket Boys – the latest in a string of restaurants that are helping take Penrith out of its dining slumber.
Indeed, it was less than 10 years ago that all of my favourite restaurants and cafes were in the city or Parramatta.
Now, they're all in Penrith, headed by The Union, Chechos, AG Bar & Restaurant and Percy Plunkett.
Last Thursday I was up at Astina and Theo's, a development and bar almost unthinkable in Penrith a decade ago.
The after-party to this particular event, which I swiftly avoided as part of my 'be careful of the second venue' rule, was at Duck Duck Goose, another new venue.
Only a few years ago searching anywhere in Penrith to have a drink after 9pm on a Thursday would yield only a couple of stock-standard results. Now, it's all changed.
This week I'll be headed to the opening of The Flower Shop, a hidden bar on High Street that will be the place to be this summer.
Just up the road is Elton Chong, where you can rediscover your youth in a 'dive bar' environment that is a heap of fun.
Head down the road a little and you'll be at Panthers where the continued investment is obvious, with a major new conference and corporate centre, along with a hotel, being built out the front.
Keep going and you'll be at the site of The Orchard, which will open in the new year and be yet another game-changer in Penrith.
The best thing about all of this is that everyone is co-existing; proving there's very much room for everyone in a growing Penrith. Nobody is forcing anyone else to close their doors; such is our desire to stay closer to home for our entertainment.
There is work to do, of course, but I'm not sure there's a better time to be in Penrith than now.
Of course the naysayers will disagree with that, throwing out the argument that Penrith's best times are behind it, muttering something about the "good old days".
One day, these times we're in now will likely be the "good old days" too.
I too look back at the Penrith I grew up in fondly.
But I can also recognise the current growth our city is experiencing is a good thing; not something to groan about.
Penrith is only going to get better.
In a few short years Penrith will have a major international airport on its doorstep.
St Marys, often the forgotten part of our Local Government Area, will become one of the most important transport and business links in the country.
The completion of the next stage of WestConnex will ensure a Penrith local can drive into Sydney without seeing a single traffic light.
We will, hopefully, have a brand new stadium we can be proud of; hosting sporting and entertainment events the current Penrith Stadium simply wouldn't be capable of handling.
And Penrith Lakes, one way or another, will become a stunning part of our city; finally reaching its potential.
Council is doing its bit too; the Tench Reserve and Regatta Park transformations will help make Penrith one of the best places for recreation in Sydney.
Along with all of this there will be more restaurants, more shops, more businesses and importantly, more jobs.
Plenty will laugh at this column, or disregard it. I can see the Facebook comments now; and when you read them, start writing a list – they're the people who can't see what's happening right in front of them.
There's a whole bunch of people investing in Penrith right now. Many have lived here their entire lives, and instead of heading elsewhere to make their money, they're doing it right here at home. We lost that for a while, now we're getting it back.
Not everything that happens in Penrith will be your cup of tea.
And indeed there are still problematic parts of our city; it will take some time before a lot of that is addressed.
Penrith is growing, and growing for the better. The rest of Sydney hasn't quite realised it yet, but then again neither has half of Penrith itself.
It's a special time in the story of our region, and if you don't believe me, you're either looking in the wrong places or you're impossible to please.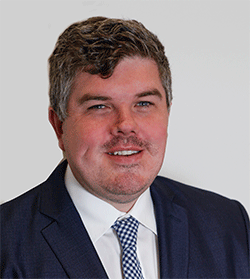 Troy Dodds is the Weekender's Managing Editor and Breaking News Reporter. He has more than 20 years experience as a journalist, working with some of Australia's leading media organisations. In 2023, he was named Editor of the Year at the Mumbrella Publish Awards.