Rating. 2.5/5
If you were to combine 'Die Hard' (which is a Christmas movie, by the way) and 'Home Alone', and threw in a little 'Bad Santa' for good measure, where would you land?
The answer, it seems, is 'Violent Night', an action-comedy romp that has arrived in cinemas for the festive season.
There's actually a fair bit going
on in what should be a pretty simple movie. You've got Santa Claus (played brilliantly by David Harbour) drinking himself into oblivion and appearing well past his used by date in the big red suit, you've got a rich family gathering for Christmas and in the midst of it all a heist, well-planned by a bunch of nasty criminals.
All three elements combine for what comes next – Santa and the family versus the bad guys, with a whole lot of family dirty laundry aired in the meantime.
The best parts of the movie come when Santa combines with seven-year-old Trudy (Leah Brady) to take down some of the criminals – complete in 'Home Alone' style, though much more violent.
'Violent Night' isn't a bad movie, but it's not a good one either. A film's goal though is to entertain you, and there's no question that Tommy Wikrola's flick does that.
See this movie at Hoyts Penrith.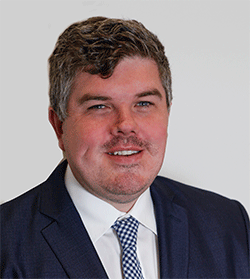 Troy Dodds is the Weekender's Managing Editor and Breaking News Reporter. He has more than 20 years experience as a journalist, working with some of Australia's leading media organisations. In 2023, he was named Editor of the Year at the Mumbrella Publish Awards.