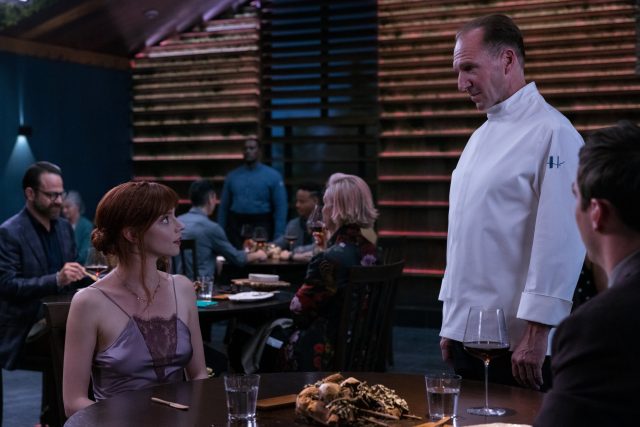 Rating: 4.5/5
It's dark, quirky, hilarious and at times absurd – and 'The Menu' is without question a late entrant for movie of the year honours.
It is a brilliant social commentary on wealth and expectation, and the strive for impossible perfection. Beyond that, it's a tense thriller largely set in one location that will leave you constantly surprised and always wondering what's coming next.
Pretentious chef Julian Slowik (Ralph Fiennes) runs an exclusive, intimate restaurant on an island – and at $1,250 per head, its attendees are very much the haves, being served meticulously by a kitchen full of the have-nots.
The group of diners on this particular night range from a variety of backgrounds – there's a slightly washed-up movie star, a group of obnoxious tech entrepreneurs, a prestigious food critic and her editor and a wealthy older man and his wife, who we learn have dined here countless times before (but, it seems, can't name a single dish they've had there).
There's also the younger, social media foodie Tyler (Nicholas Hoult), who has bought along a very unimpressed Margot (Anya Taylor-Joy) for the experience of degustation menu that features dishes like artisan bread, minus the bread.
It is Margot's unexpected attendance at the restaurant that night that helps set off the evening's turn of the events – and what a turn of events they are.
You'll need a slightly open mind as the film progresses, and it's actually probably at it best before you actually know what's going on, but 'The Menu' delivers a stinging rebuke of modern expectations and a plethora of wonderful acting performances.
Its characters are reasonably well developed given the number that are introduced in a run time of less than two hours, though you'll probably leave being desperate to learn more about a couple of them.
It's definitely one you should put on your plate.
See this movie at Hoyts Penrith.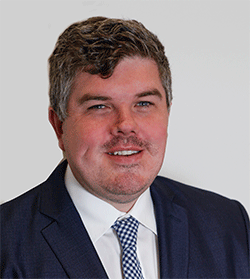 Troy Dodds is the Weekender's Managing Editor and Breaking News Reporter. He has more than 20 years experience as a journalist, working with some of Australia's leading media organisations. In 2023, he was named Editor of the Year at the Mumbrella Publish Awards.