Rating: 4/5
Newsroom drama 'She Said' is a suspenseful retelling of a difficult subject matter, propelling the voices of victims and shining a light on the exploitative and illegal acts of powerful men.
Based on the book of the same name, 'She Said' follows the story of New York Times reporters Megan Twohey and Jodi Kantor, as they investigate sexual harassment, rape and assault accusations against Harvey Weinstein, subsequently impelling the #MeToo movement.
Starting from the conception of the story and ending as it goes live, the film recounts the highs and lows of putting together such a complex piece – from locating and confronting sources all over the world, to bits and pieces falling apart, just to come back together again.
'She Said' isn't a showy film. It doesn't have any flashy effects or fast editing, and none of the assaults are shown on screen. Instead, it's shots floating down an empty hallway and focusing on discarded clothing which make it so terrifying, heartbreaking, and uncomfortable.
Not only were the roles of Megan (Carey Mulligan) and Jodi (Zoe Kazan) well-acted, but each of the victims interviewed also brought depth to the story. In particular, Samantha Morton who portrayed Zelda Perkins – an assistant to Harvey Weinstein who was based in London during her time with Miramax, and broke her NDA to speak out against him – brilliantly narrated the accompanying flashbacks.
A gripping, slow-burn, 'She Said' is an almost necessary watch for those who want even a small insight into the shattering of decades of silence, all as a result of one article.
See this movie at Hoyts Penrith.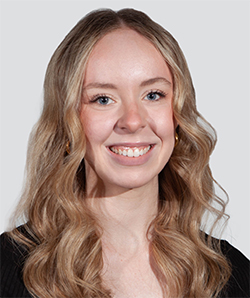 Cassidy Pearce is a news and entertainment journalist with The Western Weekender. A graduate of the University of Technology Sydney, she has previously worked with Good Morning Macarthur and joined the Weekender in 2022.