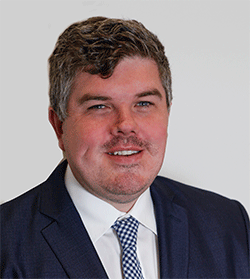 It was the perfect Finals series built around the perfect preparation.
Every detail meticulously planned.
And not just the 80 minutes, though that obviously sits as the centrepiece of what is happening around it.
Everything from what the group eats and drinks before the game, to the exact timing of how things need to play out on game day is meticulously planned.
The preference is to travel to the game together, so game day travel is another important factor for the group that must be planned and arranged.
These are the little things that go into a Finals campaign you just don't think about.
During the week, the game dominates discussion. First the showdown with the Eels, then the Rabbitohs, then the Eels again.
There is no time to talk anything else but footy.
But the conversation often skews away from the game itself. What jersey are we wearing this week? For those in the group with kids, who is looking after them, or are they coming to the game? What's the playlist look like this week for before and after the game?
Yes, a lot goes into a Finals campaign for a group of passionate Panthers fans like me and my fellow footy-following mates.
You knew that's what I was talking about, right? What else could I have been referring to?
In all seriousness, how good was that month of football for anyone associated with the Panthers, from the players all the way down to sponsors and supporters?
People celebrated in very different ways after the game on Sunday.
A friend of mine who watched on TV enjoyed a rare glass of red wine before hitting the sack.
Another group of mates watched at the club, then headed home with some very tired kids, memories of a great day forever intact.
Others partied into the night and nursed a sore head the next morning. I'm in that category.
And of course, the players celebrated long and hard too, deservedly so.
Criticism of Penrith's celebrations, largely coming from one organisation that purports to love the game, is nothing short of lunacy.
It would appear some within the rugby league media expected the players to have a warm glass of milk and be tucked up in bed by midnight.
There is nothing in the Panthers' post-game celebrations that is even worth mentioning as a problem.
These are young blokes letting their hair down doing no harm to anyone else.
But right on cue, elements of the rugby league media were desperate to find a problem.
The same rugby league media who the players took time to speak to before and after the game, in the midst of one of the best moments of their professional lives.
The same rugby league media who were invited into the dressing rooms to watch and report on the celebrations.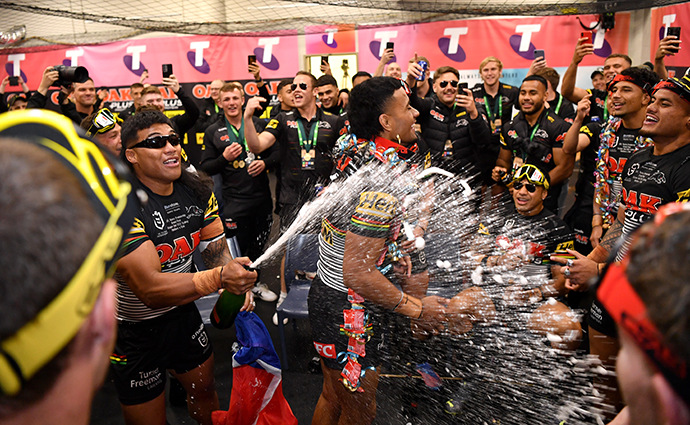 The same rugby league media who were invited to the fan day at BlueBet Stadium on Monday morning.
Their thanks is to suggest the celebrations were immature and tarnished the legacy of this great team.
Suggestions from afar, mind you. Many of those heaping criticism this week haven't interviewed a Penrith player, been to a media session or ventured to BlueBet Stadium for a game in years.
They have not been around this squad, and barely listen when their more on-the-ground colleagues tell them that this one of the best playing groups they've ever dealt with.
This Penrith team's humility, pride and attachment to the community is evident to anyone who is close to it.
This is a team that spends more time signing autographs and taking photos after matches than any other side in the NRL. They have every right to walk straight off the field after the game, yet often the team song is delayed while Nathan Cleary or Brian To'o sign a final jersey or two.
This is a team that represents its community, and the enormity of what players like Brian To'o, Stephen Crichton and Jarome Luai have done for Mount Druitt in particular cannot be under-valued. Same goes for Isaah Yeo and Liam Martin in areas like Dubbo and Temora.
This is a team that despite criticism of their celebrations last year and over-the-top reporting about the broken trophy, still invited the media to be part of the celebrations on Sunday night and Monday morning.
A team that still rocked up for its commitments for various promo videos and photo shoots this season despite knowing what some within those organisations have said about them.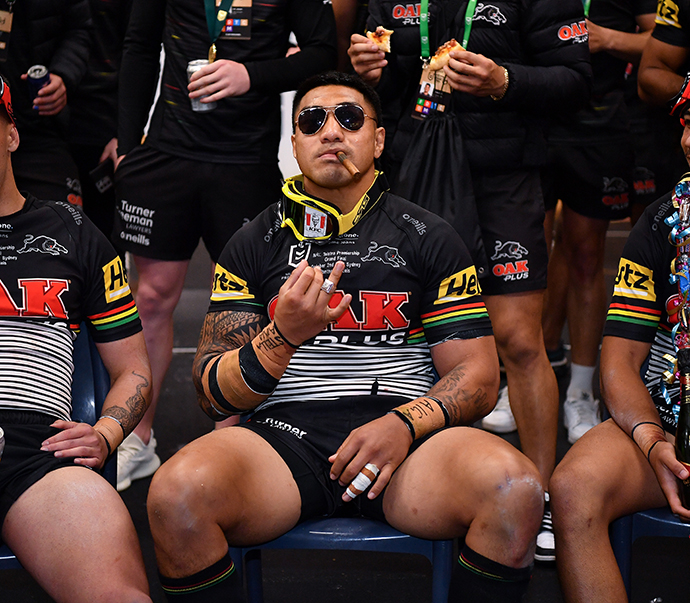 Their celebrations may not be everyone's cup of tea.
But this is the point; it's their celebrations.
As Andrew Voss said on SEN on Tuesday morning, "winners have parties. losers have meetings".
"How can you be offended? Seriously!" Voss said.
As fans, we can celebrate how we choose to. As players, they can do the same; as long as it's within the confines of public decency and the law.
As for comments by James Fisher-Harris regarding Parramatta "being our sons" and that 'we hate Parra chant'… please.
The game begs for rivalries but expects those rivalries can only exist within some very fine lines of geographical nature.
True sporting rivalries are built on hatred and there's no doubt Fish put some more spice into the Panthers v Eels matches to come in the next few years.
If the Eels' players use that as motivation, brilliant. If it sells more tickets to matches next year, even better.
"We've lost our character and our sense of humour if we can't see the humorous side of that," Voss said.
"I just don't see that as a bloke getting up on stage and spitting bile. He's revelling in the moment. If you can't differentiate the two, what planet are you living on?"
Criticism of Fisher-Harris' claim that he's part of the best Penrith team ever is also off the mark. Even Greg Alexander, who captained Penrith to the 1991 title, said on radio on Tuesday he had absolutely no problem with the comments and took no offence. But hey, let's just be offended on the behalf of others.
Api Koroisau's comments, largely in the heat of the moment while caught up with celebrations, will be forgiven when he puts on a Tigers jersey and improves the quality of their footy side next year.
It's a great time to be a Penrith fan, and an even better time to be a player. We should all soak it up… every last bit of it.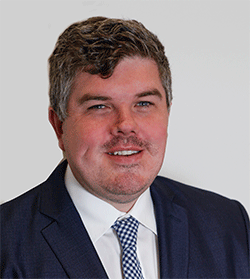 Troy Dodds is the Weekender's Managing Editor and Breaking News Reporter. He has more than 20 years experience as a journalist, working with some of Australia's leading media organisations. In 2023, he was named Editor of the Year at the Mumbrella Publish Awards.