A new nine storey apartment development in Thornton, which is helping ease the pressures of the tightening rental market, officially opened last Friday.
Developer and builder, Urban Property Group has partnered with community housing provider Link Wentworth on the Navali project on Lord Sheffield Circuit, Penrith to provide housing choices for a range of people.
The unit block features 163 one, two and three-bedroom apartments with 26 units set aside for NDIS and affordable housing tenants.
Link Wentworth works with private property owners, investors, property developers, local government, and other charitable organisations to ensure subsidised rents up to 75 per cent of the private market rate.
The project also provides options for essential service workers such as nurses, teachers, police officers, cleaners and childcare workers who would otherwise be priced out of affordable rental properties in the city centre.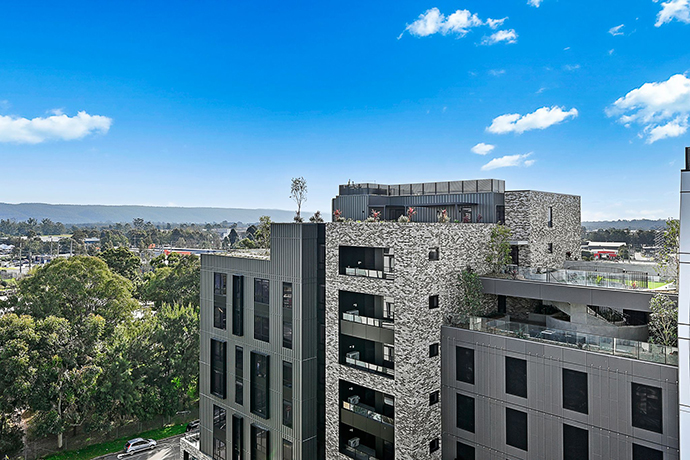 "Housing prices have gone up so much in recent months and rents are jumping up so incredibly high so we have an obligation to look at how we can bring forward homes which are more affordable to mainstream people," Link Wentworth CEO Andrew McAnulty said.
"Years ago, affordable housing used to be deemed for those most in need, but it is actually an issue widespread across Sydney and it really is a crisis because even people on a good wage can't find accommodation."
The space includes a communal kitchen, cinema and vegetable garden for residents, along with a co-working space.
The building which is almost at capacity for residents is also solar powered and uses grey water.
Urban Property Group CEO Patrick Elias said they are committed to providing housing that is superior in design and builds sustainable communities.
"These affordable rental housing units are fitted out to the same standard as all other units within the complex," Mr Elias said.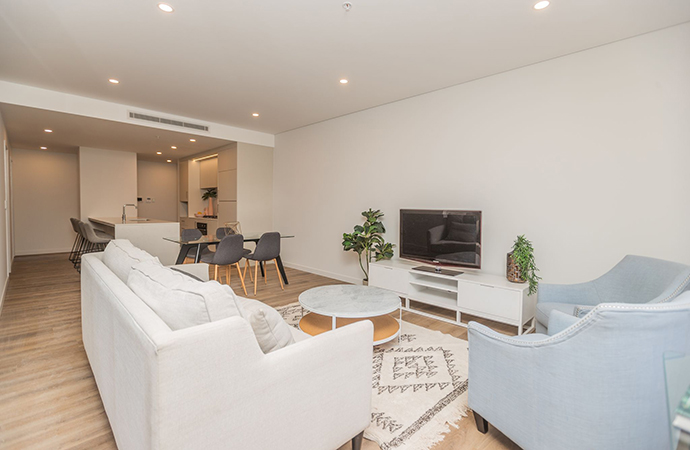 "Housing is an important social determinant of health, and everyone has the right to a safe affordable home that gives them a sense of pride.
Through our partnership with Link Wentworth, we hope to grow and expand our affordable housing portfolio allowing more essential workers access to housing near where they work."
The building was officially opened by Parliamentary Secretary for Planning Tanya Davies during a ceremony, and disability advocate Kevin Finlayson spoke about becoming a new resident.
"I'm thrilled that it is new, stylish and even comes with a washing machine and a refrigerator," Mr Finlayson said.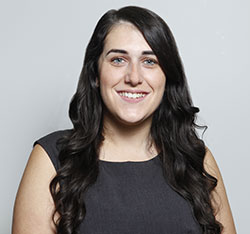 A graduate of Western Sydney University, Emily covers Local, State and Federal politics for the Weekender, as well as crime and general news.