Rating 3/5
A whopping 44 years after the original 'Halloween' film, starring a then 19-year-old Jamie Lee Curtis, was released, the latest – and potentially – final instalment of the Michael Myers vs Laurie Strode saga comes to a spine-chilling climax in 'Halloween Ends'.
Four years after the events of 'Halloween Kills' (2021), Laurie (Curtis) is living with her granddaughter Allyson and has just about wrapped up writing her memoir.
Michael Myers hasn't been seen since and Laurie – after allowing the spectre of Michael to determine and drive her reality for decades – chooses to finally liberate herself from fear and rage and embrace life.
But when a young man, Corey Cunningham, is accused of killing a boy he was babysitting, it ignites a cascade of violence and terror that will force Laurie to finally confront the evil she can't control, once and for all.
Now before I give my final verdict, there's plenty this movie gets right and plenty that misses the mark.
I enjoyed the Corey storyline because it was something different to what 'Halloween' fans are traditionally used to. The way the movie kicks off with him as the focus sets up the rest of the movie really well, and you certainly form a bond with the character.
Curtis, as always, nails her role as Laurie and her character's granddaughter Allyson, played by the beautifully talented Andi Matichak, is also quite captivating throughout.
Now while there was plenty to like, the movie well and truly had its flaws.
One glaring fault was the fact the iconic horror villain doesn't appear until around 45 minutes in, which is not ideal if this is to be the legendary character's final ever movie.
There were also some weird and cringe-worthy parts to, like the fact Michael – when he eventually does get some screen time – is found living in a sewer drain. Odd!
But when you take it for what it is, 'Halloween Ends' isn't that bad. Some of the kill scenes are unique and gory and the way the film reaches its climax will delight fans.
Whether this is the last we ever see of these characters remains to be seen, but when it comes to this franchise, you just never know.
See this movie at Hoyts Penrith.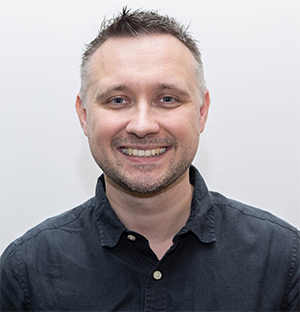 Nathan Taylor is the Weekender's Deputy Editor and Senior Sports Writer. He also compiles the weekly Chatter on the Box TV column. Nathan is an award-winning journalist, who has worked at the Weekender for a decade.