Rating: 3.5/5
After speaking at a Venice International Film Festival press event, Harry Styles became a meme for saying that his favourite part about his new film, 'Don't Worry Darling' is that it "feels like a movie". Now that I've seen it, I think I understand where he was coming from.
The film follows couples and families living in the 1950s suburban utopia Victory, where the men go to work each day on a secret project, whilst the women cook and clean, and revel in the luxuries that the seemingly perfect paradise offers. But, when cracks start to appear in the fantasy, residents question what they're really doing in Victory, and what this secret project entails.
With a cast including Florence Pugh, Gemma Chan and Chris Pine, 'Don't Worry Darling' was never going to fall flat when it comes to talent. And, to address the elephant in the room, Harry Styles' performance wasn't too bad either – bar one particular scene in which he spoke with an American-adjacent accent that I'm still not sure was entirely intentional.
'Don't Worry Darling' is also well made, with outstanding production values and direction from Olivia Wilde leading to a visually compelling and almost hypnotic film. But, it was still plagued with awkward pacing, confusing plot points, and was overall a psychological thriller with very few thrills.
Nonetheless, 'Don't Worry Darling' is an entertaining film with enough intrigue to keep audiences captivated throughout. Just don't delve deeper for answers – that's where it falls flat.
Opens Thursday at Hoyts Penrith.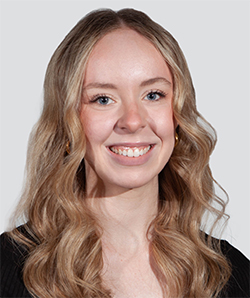 Cassidy Pearce is a news and entertainment journalist with The Western Weekender. A graduate of the University of Technology Sydney, she has previously worked with Good Morning Macarthur and joined the Weekender in 2022.