Nichelle Ritchie has been doing all she can to raise money for her nearly five-year-old daughter Peyton Wilson, who has a rare chromosome disorder.
Now, local community organisations have come together to supply the Glenmore Park family a wheelchair modified van that will improve Peyton's life.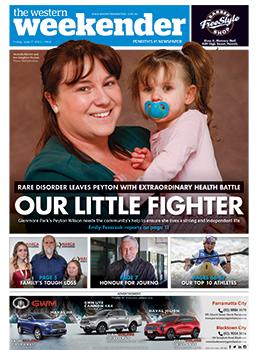 Previously covered in the Weekender, Peyton was diagnosed with Ring Chromosome 6, which only has 23 other documented cases in the world.
The condition has left the little girl with developmental delays, health issues and an uncertain future with little known for proper treatment plans.
Getting a motorised wheelchair to gain independence, Ms Ritchie had been fundraising through the Facebook page 'Peyton's Fight' to raise over $50,000 for a suitable vehicle to transport her daughter.
"We had done some raffles and had a walk planned but it got cancelled with the weather, so we hadn't raised that much," Ms Ritchie said.
"Through a few different people, I was put in touch with Greg Bond and then through his connections I met Jonathan Green and the team from the Great Walk Foundation along with some other Penrith business owners."
The Great Walk Foundation then gave a generous donation to WestCare Community Services who purchased a van that the family can use for as long as they need.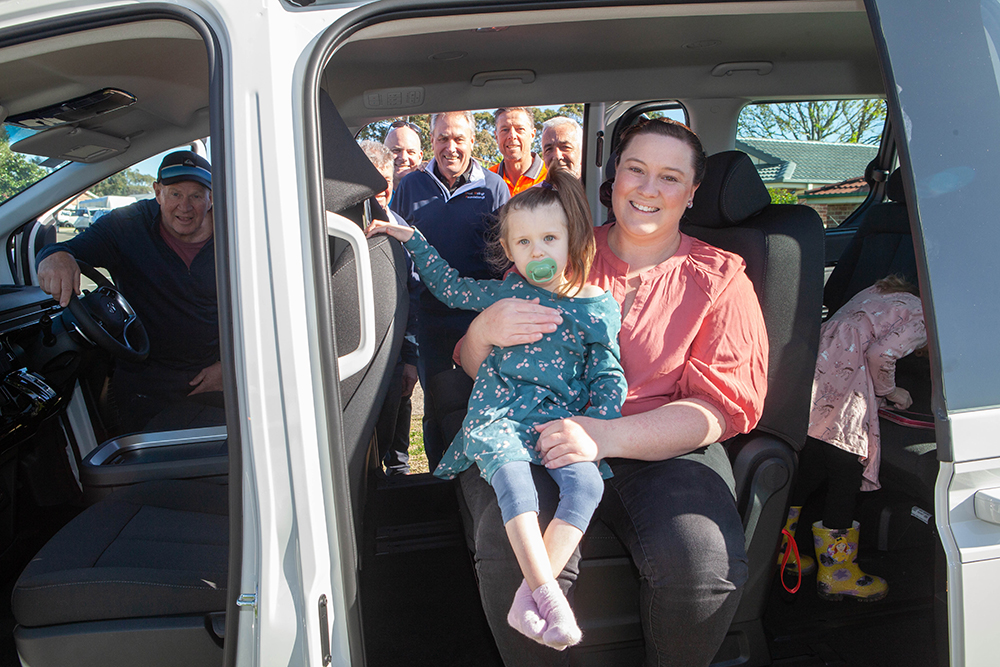 "It has completely blown my mind that people can be this kind and especially how quickly they have moved to get it done for us," she said.
"I haven't even come down from the shock of being told that they were organising it."
Co-Founder of the Great Walk Foundation, Jonathan Green said it was a cause he knew they needed to support.
"When I met Nichelle and saw how amazing she and Peyton were, I knew we had to do something to help," he said.
"We have raised a lot of money for different charities, but it is great to have the chance to see how that money directly makes a difference to someone's life."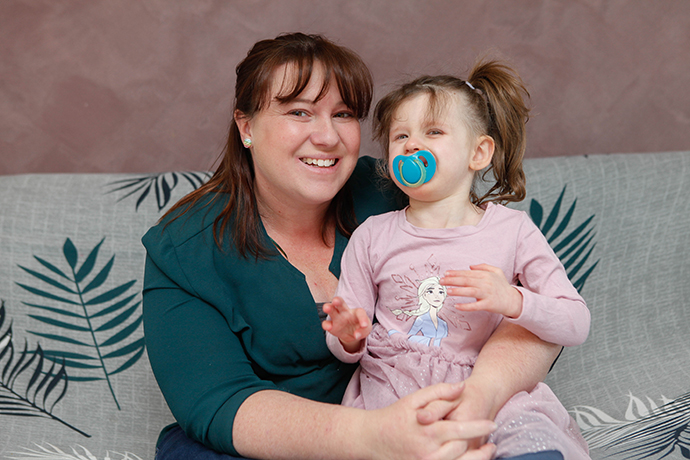 With WestCare facilitating and now providing some assistance to Peyton, Director Andrew Paech said it is a fantastic outcome.
"It's a delight and real honour to see such a local need met by generous people and be a part of bringing it all together," he said.
"The real champion is Nichelle who is an awesome Mum that does everything she can for her daughter."
Ms Ritchie said the generosity had come at a perfect time.
"We had raised about $2,500 but Peyton has had a terrible month being sick, so the extra money has come in handy," she said.
"We have had extra hospital visits, medications and different formulas to purchase, which aren't covered on the NDIS, so we are very grateful."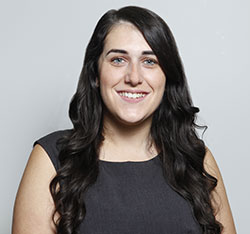 A graduate of Western Sydney University, Emily covers Local, State and Federal politics for the Weekender, as well as crime and general news.