Four-and-a-half-year-old Peyton Wilson was born with a rare chromosome disorder that has only 23 other documented cases in the world.
Despite not knowing what her future holds, her family from Glenmore Park is doing all they can to allow the little fighter to live each day to the fullest.
Peyton's mother, Nichelle Ritchie, said she could have never predicted the condition her baby would have. It has now changed their lives forever and given them an unexpected parental journey.
"At 35 weeks pregnant we worked out she had stopped growing at 30 weeks, but the doctors didn't know why," she told the Weekender.
"They induced me at 37 weeks and with tests we found out she had something called Ring Chromosome 6 when she was two-weeks-old."
With the disorder came a string of health issues Peyton must deal with in an ongoing battle.
"She was diagnosed with hip dysplasia, reverse club feet, a perineal groove… she was missing her tailbone and the doctors were surprised she had full function of her legs because other children have been born without legs or leg function," Ms Ritchie said.
"She also has microcephaly, which is a small head and brain, she has a hole in the retina of her right eye, and it is too small, plus she has epilepsy and will be tube fed forever."
Despite only being aged between six and 18 months in terms of development, Ms Ritchie said her daughter's strong personality shines through.
"Doctors have no idea what to expect in the future, so it is hard to form proper treatment plans and know if things will get better or worse," she said.
"Peyton doesn't use language to communicate but she is the cheekiest child on the planet. She has become so affectionate and has gotten to where she is with her sheer determination."
Wanting to give her as much independence as possible, Peyton is getting a motorised wheelchair but needs a modified car for her parents to transport her.
"She is fully mobile, however she tires easily, so we are getting a wheelchair under the NDIS but need to sort a car," Ms Ritchie said.
"A Hyundai Staria is the best option for our family, but it is roughly $55,000, so we are trying to raise money."
Through the Facebook page 'Peyton's Fight', Ms Ritchie is looking for donations so she can run raffles and online auctions.
"We have a GoFundMe page and are doing a face-to-face event at the Nepean River walk on Sunday, July 10 at 10.30am with raffles, face painting and cakes," she said.
"During October I will be running online auctions if people want to donate things and at the end of October, we will wrap it up with a party for Peyton's fifth birthday."
To follow Peyton's journey or to donate, visit bit.ly/3NCrA32.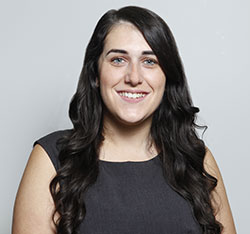 A graduate of Western Sydney University, Emily covers Local, State and Federal politics for the Weekender, as well as crime and general news.