The Reserve Bank of Australia (RBA) has delivered another hit to home owners by increasing the official cash rate by 0.5 per cent to 1.85 per cent.
RBA Governor Philip Lowe said the latest increase was required to help tackle growing inflation, which is at its highest level in Australia since the early 1990s.
"Today's increase in interest rates is a further step in the normalisation of monetary conditions in Australia," he said.
"The increase in interest rates over recent months has been required to bring inflation back to target and to create a more sustainable balance of demand and supply in the Australian economy.
"The Board expects to take further steps in the process of normalising monetary conditions over the months ahead, but it is not on a pre-set path.
"The size and timing of future interest rate increases will be guided by the incoming data and the Board's assessment of the outlook for inflation and the labour market. The Board is committed to doing what is necessary to ensure that inflation in Australia returns to target over time."
Graham Cooke, head of consumer research at Finder, said the combined cash rate hikes of recent months will cost the average Aussie homeowner an additional $610 per month compared to what they were paying in April.
"Rising interest rates, soaring inflation, energy prices and the general cost of living are already squeezing household budgets," he said.
"This latest hike could cost the average mortgage holder a whopping $7,300 extra per year compared to what they were paying in April.
"With almost a quarter of Australian homeowners already struggling to pay their mortgage in July, this news will be especially painful."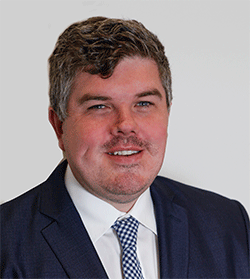 Troy Dodds is the Weekender's Managing Editor and Breaking News Reporter. He has more than 20 years experience as a journalist, working with some of Australia's leading media organisations. In 2023, he was named Editor of the Year at the Mumbrella Publish Awards.