Penrith Netball will look to boost their male participation numbers when they hold a Come and Try Netball Day for men and boys only next weekend.
Taking place next Sunday, August 14 between 10am and 12pm at Jamison Park Netball Complex, the Come and Try Day is designed to attract more males to the sport.
Participants of all ages and abilities are encouraged to attend, and they'll be coached by Penrith's Men's Metro League players who will run them through the rules of the game.
"The Come and Try Netball Day is open to everybody and it's free," Penrith Netball Senior Rep Convenor, Tricia Mann said.
"It will only be on for two hours and we just want as many people as we can there to get on a court, shoot some goals and see if they enjoy it."
If participants do like what they see, they'll be encouraged to sign up to Penrith's upcoming Spring Twilight competition, which will commence in October.
Penrith is currently on the hunt for both male and female teams for its Spring Twilight competition, but they really want to see more males get involved.
"There's no particular criteria, we just want men and boys to come. Hopefully we can get enough numbers to run a full male competition in the future," Mann said.
However, recruiting more males to play netball can be somewhat of a challenge due to the perception out there that netball is for females only.
"I think if the male player has been around netball through their partner, sister or mum then it's not very hard to recruit them, but you have to remember it's predominately a women's sport and we've got to get rid of that phobia that it's a women's only sport," Mann said.
Mann said the sport is working hard to overcome the challenges by introducing more male netball initiatives to the public.
"There's actually a men's State of Origin being played this weekend at Ken Rosewall Arena at Sydney Olympic Park," she said.
"Men's teams from all over Australia will be competing, it's the best of the best and I would encourage people to go along."
Netball NSW is also getting behind the boys by unleashing a Men's Metro League competition this September. Penrith will field a Division 2 team in the new competition played at Netball Central.
"The competition is only new, and this is will be our first year, so it's going to be very exciting. Men's netball is a great game to watch," Mann said.
The inaugural Penrith Men's Metro League team is: Kevin Ong, Terence Murphy, Cameron Heggie, Joshua Bennett, Jacob Garland, Brodie Petran, Brad Robson, Tristan Davison, Brayden King and Daniel McKinley.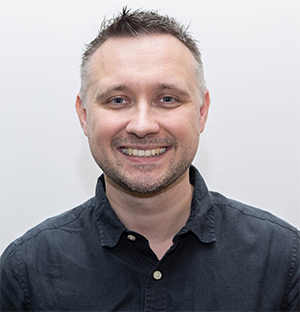 Nathan Taylor is the Weekender's Deputy Editor and Senior Sports Writer. He also compiles the weekly Chatter on the Box TV column. Nathan is an award-winning journalist, who has worked at the Weekender for a decade.