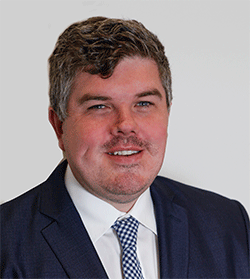 Politics has a way of following cycles, particularly when it comes to the end of a government's reign.
This has certainly been the case in New South Wales politics, where governments – despite changes of jockeys on the horse from time to time – have generally been given multiple terms to deliver by the public.
In fact, you have to go all the way back to 1930 to find the last time a party governed for only a single term.
You don't have to go so far back to find when a State Government was significantly on the nose, however. It was clear heading into the 2011 election that after being in power since 1995, Labor's time had come.
Scandals surrounding some of its key figures certainly didn't help, nor did the leader in the shape of Kristina Keneally who has never, and likely never will, resonate with NSW voters despite Labor's blind belief in the American-born Northern Beaches resident.
But the overall feeling in 2011 was that it was time for a change. That tends to happen in the political cycle too – that desire for change, which is difficult for any sitting government to reverse.
There is no question that Dominic Perrottet and his Coalition government have a significant mountain to climb if they are to retain power in March next year.
The whole political picture in New South Wales at present just has that feeling of change about it, and that general mood that we're seeing the end of a government's run.
This is not necessarily a government that has failed the people of New South Wales. In fact under Barry O'Farrell, Mike Baird, Gladys Berejiklian and now Dominic Perrottet, some of the most significant infrastructure investments in this state's history have taken place.
The legacy of someone like Mr Baird is only really being felt now; he had a future vision for major infrastructure that is so often lacking in  politicians who tend to focus on the next election and what can be achieved in the small period between winning at the polls and having to fight again.
Mr Perrottet was always going to struggle to make his mark, particularly following three generally popular Premiers, including Gladys Berejiklian who guided the State through the pandemic and became one of the most recognisable figures in the country.
Despite going down in controversial circumstances with an ICAC cloud hanging over her head, there was an outpouring of grief when she announced her resignation; such was her popularity.
Mr Perrottet was never going to win over the public's love when he had such a popular act to follow.
Equally there's no doubt he was handed the ball with the side already down in the game and not long left on the clock.
He took over right around the time New South Wales came out of lockdown, and had to deal with the split in views over the vaccinated versus the unvaccinated, masks versus no masks and the old 'living with the virus' challenge.
His stoic nature and determination to just get on with it was challenged just before Christmas when he went back on a pledge around masks indoors, swapping his 'personal responsibility' mantra for more mandates.
A hopeful summer reset never really occurred and Mr Perrottet has been batting away problems ever since.
Political scandals come and go but some just won't disappear for the Liberals.
Its inability to sort out the long-running saga with the trains is seen as a case in point. Regardless of how politically motivated much of the drama may be, the Liberals can't guarantee a reliable public transport service at present; one of the core tranches of any government.
The fact we are somehow still talking about stadiums, some four years after the Allianz Stadium debate, is extraordinary. The Liberals appear totally lost on this, as they battle trying to appease the powerful NRL and its fans, as well as those who think such spends are unwarranted.
And then you have scandals like the John Barilaro affair, which only make people question the integrity of government.
But overall Mr Perrottet's problem at present is that the public has no idea what he or his government stands for.
It has lost its way.
Recency bias is often something we're all guilty of but through the lockdowns of 2020 and 2021, no matter what your side of politics or what your personal views of handling the virus were, you at least knew where Gladys Berejiklian stood.
You at least knew she was going to be there at 11am each morning, part routine, part comfort, part leadership.
You at least knew that the 'health advice' was leading the state's response, regardless of if that advice sometimes seemed a little odd.
Having government shoved in your face for those couple of years only made us more aware of the good, bad and ugly of politics.
And so now, when the public looks at Mr Perrottet, it doesn't see that routine, comfort and leadership. It sees deflection and drowning. It sees the opposite of the reassurance it felt over the last couple of years.
It would take an extraordinary performance from here for Mr Perrottet to turn things around.
Stranger things have happened, however. But right now, seven months from polling day, it's Chris Minns' election to lose.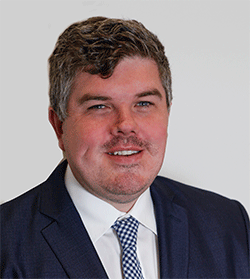 Troy Dodds is the Weekender's Managing Editor and Breaking News Reporter. He has more than 20 years experience as a journalist, working with some of Australia's leading media organisations. In 2023, he was named Editor of the Year at the Mumbrella Publish Awards.