It's been a church, an office and multiple restaurants, and now one of Penrith's most iconic landmarks on Henry Street is up for sale.
74 Henry Street, Penrith, perhaps best known as King Henry's Court, is on the market for the first time in almost 30 years.
The building, which was built on land donated by John Pingdale in 1845 as a Methodist Church, was completed in 1861, and purchased by the current owners in 1997, when it first became reminiscent of how it exists today.
"It operated as a church until the '90s, and then Price Waterhouse had it as a corporate headquarters," said PRD's Darren Latty, who is looking after the sale.
"Then, the current owners converted it into a restaurant and entertainment venue, from that day until now."
The building retains much of its historic charm, having only undergone one modification since it was first built over 150 years ago.
"It's a very good example of that gothic revival style," Mr Latty said.
"It only really had one alteration, which was in 1886 – Reverend Parsons added the two front porches. So, other than that, even if you see some of the original photos of it, it's still very much in keeping with what it was designed for."
Though, particularly in the past few years, we've seen a revolving door of lease holders of the restaurant space inside, the building itself has never been up for sale – until now.
Aside from its central location in Penrith, which makes it a great investment in the heart of the CBD, it's the knowledge that you're purchasing a piece of history which makes it so special. Plus, it's got all the bells and whistles.
"It's not easy to find something in this condition that's had literally a complete new roof, new electrical, new plumbing, so it's in exceptional condition for a building of its age," Mr Latty said.
The current lease holder, Henry's Bar & Restaurant, is here to stay, and is hoping to expand on their current services, more into the entertainment space.
"We're selling it as a unique asset, underpinned by a strong commercial lease," Mr Latty said.
"It's always going to be an iconic landmark that, probably its highest and best use is as it is used today. It's got a unique feel when you go inside, they've done an exceptional job on the fit-out."
The building is going under the hammer at 11am next Wednesday, August 10.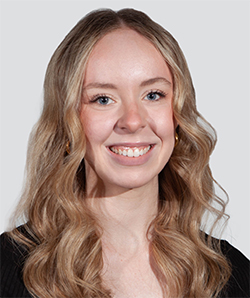 Cassidy Pearce is a news and entertainment journalist with The Western Weekender. A graduate of the University of Technology Sydney, she has previously worked with Good Morning Macarthur and joined the Weekender in 2022.