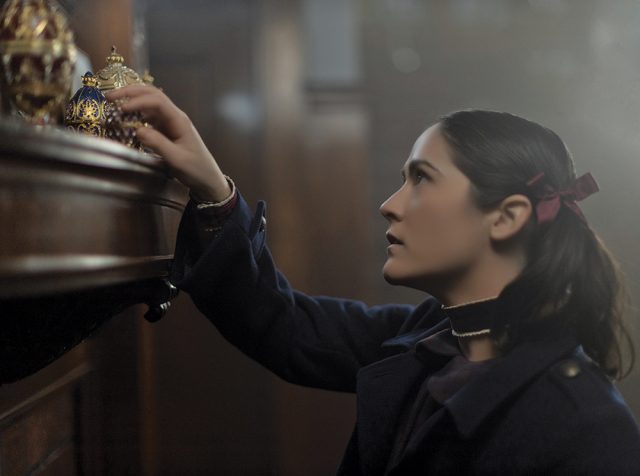 Rating: 3.5/5
A wild ride from start to finish, 'Orphan: First Kill' has scenes that make you flinch, gasp and yes, even laugh.
Serving as an origin story for Esther, 'Orphan: First Kill' shows how the character makes a chilling escape from an Estonian psychiatric facility to travel to America, where she impersonates the missing daughter of a wealthy family.
Pitting her against a mother (Julia Stiles) who will protect her family against the murderous "child" at any cost, Esther uses every ounce of her intelligence (and creepiness) to get away with her scheme.
Right from the first five minutes, the movie doesn't pull any punches and we're reminded of just how dangerous Esther is. And yet… you almost can't help rooting for her, especially as the movie progresses.
Coming out 13 years after the original, I was cautious about whether or not the prequel could measure up to the insane plot twist 'Orphan' is so well-known for. So when the prequel's equally insane plot twist hits, way earlier than expected, you're left thinking surely things can't get any crazier? Spoiler: they do.
The now 25-year-old Isabelle Fuhrman does an amazing job at stepping back into Esther's shoes and Julia Stiles' Tricia Albright is a scene-stealer.
It may not be the best or even the scariest movie, but it's enjoyable and fans of the original can rest assured they won't be disappointed.
See this movie at Hoyts Penrith from Thursday, September 1.
Ellie Busby is a news reporter for Western Sydney Publishing Group. A graduate of the University of Hertfordshire and Western Sydney University, she is a journalism Major. Ellie has worked with Universal Media, The Cova Project and for a range of other projects.