Evacuation orders and warnings are in place for several parts of the Penrith region as rain continues to lash Sydney.
But while rain has been consistent throughout the day it's been less than expected by the Bureau of Meteorology.
However, it is forecasting up to 150mm of rain tomorrow which could have a major impact on the Nepean River.
The river at Penrith is currently at moderate flood level, sitting at 9.23 metres. However, it is falling after reaching a peak of 9.26 metres earlier today.
For context, the Nepean at Penrith reached 10.03 metres during the flood emergency of 2021.
I've lived in the #BlueMountains most of my life. This is among the most intense #rain weather events I've experienced. The @BOM_NSW radar having a few issues, the accumulated totals in the last 2 days are very serious. It's all heading down the Mountains.#sydneyfloods #Penrith

— Robyn Aita (@attransparency) July 3, 2022
The NSW State Emergency Service is urging people to delay non-essential travel tomorrow.
"In many areas it is still an evolving flood situation, and we may see more rain than what was originally forecast," Assistant Commissioner Dean Storey said.
"If there is an evacuation warning in place, be prepared to leave. Have an emergency kit ready to go with warm clothes, important documents, medications, laptops, phones and chargers.
"Keep up to date with warnings and evacuate if you are told to."
The SES has responded to more than 3,100 calls for assistance across New South Wales since the start of the emergency, with 137 flood rescues taking place.
Evacuation orders are currently in place for:
All properties in low lying parts of Agnes Banks along Springwood R from the Yarramundi Bridge to Price Lane, including Price Lane.
Evacuation warnings are currently in place for:
Properties in the north eastern part of Londonderry along Reynolds Road, Clark Road, McPherson Road and the northern end of Milford Road.
Properties along Carrington Road in Londonderry between Bowman Road and Bennett Street, and in Bennett Street
Properties along Shanes Park Road from Whites Road to the causeway just north along Shanes Park Road.
All properties along River Road at Leonay (from Buring Avenue to Parklands Avenue), Parklands Avenue, Regatta Place and Willow Way.
All properties in Emu Plains within the area bounded by Great Western Highway, Nepean Street, the M4 and Russell Street.
Properties in Pyramid Street Emu Plains from 88 to 101.
All properties along Smith Road, Castlereagh
Properties in the industrial area north of Penrith
Properties in Bunderra Road, Cross Road and Bellevue Road in Regentville, and along Factory Road from the Nepean River to 88 Factory Road.
Properties in the Waterside Estate, if alerted by the SES
The Penrith Water Recycling Plant, Hickeys Lane and Visy Glass Recycling
420 to 488 Mulgoa Road in Mulgoa
A short time ago, the Wallacia Rural Fire Brigade urged properties that back onto Jerrys Creek to monitor floodwaters, with the possibility that floodwaters will rise through the evening.
The Brigade also warned that residents of Wallacia Caravan Park should be prepared for the possibility that floodwaters will inundate the low lying areas of the caravan park.
State Emergency Operations Controller, Deputy Commissioner Peter Thurtell, said emergency services are continuing to assist people isolated and impacted during this evolving situation.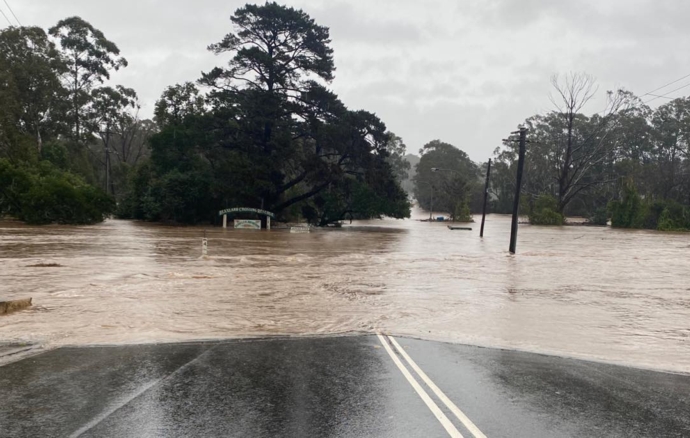 "The State Emergency Operations Centre at Homebush has been stood up today and will provide real-time assistance and intelligence to emergency services in flood-affected communities," Deputy Commissioner Thurtell said.
"The Centre provides a whole-of government approach to deliver resources and personnel into flood-affected areas which need assistance.
"The NSW SES is urging those who are now unable to leave their homes to move to the highest, safest place possible. Police also remind people not to drive into flood waters, as they are not only putting their own lives at risk, but those of emergency services responding to those incidents."
There are dozens of road closures across the Penrith LGA including localised closures not necessarily listed on Live Traffic or other websites.
Mulgoa Road remains closed between Park Road and the Glenmore Parkway.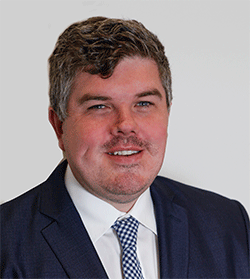 Troy Dodds is the Weekender's Managing Editor and Breaking News Reporter. He has more than 20 years experience as a journalist, working with some of Australia's leading media organisations. In 2023, he was named Editor of the Year at the Mumbrella Publish Awards.