Plans that could see a potential residential community be developed at Orchard Hills North will progress to public exhibition after Penrith City Council endorsed the Planning Proposal.
At the last Ordinary Meeting, the Councillors unanimously voted to amend the Penrith Local Environmental Plan 2010 for the area to now receive feedback.
The report identifies risks to Council and the community, and how these risks are intended to be mitigated prior to future consideration to adopt the proposed plans.
Legacy Property, which developed Caddens Hill adjacent to the land, is looking to rezone 146 hectares of semi-rural land to provide housing, a village retail centre, a primary school, playing fields, a green corridor, lake and local parks.
Representing Legacy Property, Mike Williams spoke at the meeting and said after years of working with Council and state agencies that moving forward would be a positive step.
"This represents a significant milestone in this process to seek community input through the public exhibition process, but it is also important to recognise that this will not be the final decision point for this rezoning," Mr Williams said.
"Legacy Property has been in dialogue with landowners in the precinct over many years and a positive recommendation will be a catalyst for more landowners to commit to commercial agreements as they are provided with more certainty about the timing for the rezoning.
"Legacy Property intends to be a long-term investor in your Local Government Area, contributing to the ongoing growth and prosperity of the area. This is a key reason why we originally pursued Orchard Hills North in response to Council's accelerated housing delivery program."
Resident Damian Vella, whose family have owned property in Orchard Hills for over 30 years, also spoke and said he welcomed the plan to go out to the public.
"My wife and I have three children that go to local schools and the uncertainty around time frames, considering this has been going for some four to five years, has made it difficult for us to commit to any commercial agreement," Mr Vella said.
"One of the issues raised in response to the proposed rezoning is that there are not enough properties owned by the applicant. Given the existing and new facilities becoming available we do think that this progression is a must. This will be an important signal to give us confidence that the rezoning will progress and will likely prompt us to finalise a commercial transaction on our properties."
Councillor Ross Fowler, who moved the recommendation, said he was concerned there would be a financial risk for Council if "certain circumstances" did not occur but would wait for further information to come back.
Fellow Councillor Todd Carney said amid some concerns, getting public feedback and thoughts was important at this stage.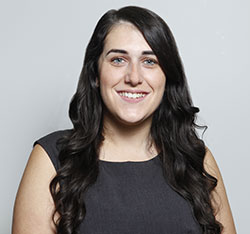 A graduate of Western Sydney University, Emily covers Local, State and Federal politics for the Weekender, as well as crime and general news.