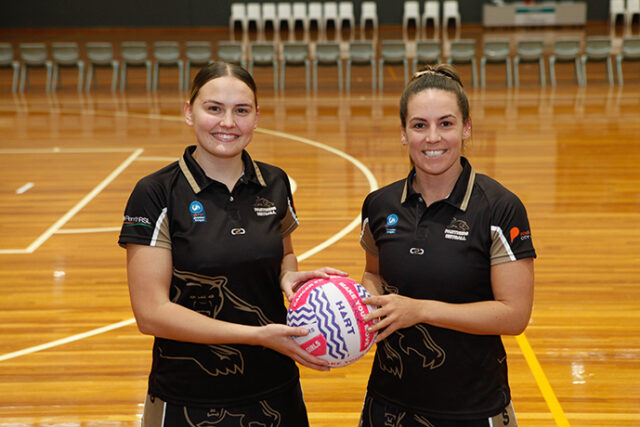 Locals kids and supporters will have the opportunity to see some top flight netball next weekend when the Netball NSW Premier League competition comes to Penrith Valley Regional Sports Centre.
For the first time in their eight-year history, Panthers Netball will play a home game at the recently refurbished Cambridge Park venue next Saturday, June 4.
The Panthers U23's team will take on the ERNA Hawks at 6.30pm before their Opens team does battle at 8.15pm.
But it won't just be Panthers who will be taking a game home next weekend, with four other franchises also swapping their usual digs at Sydney Olympic Park's Netball Central for games in their home cities as well.
Speaking with the Weekender, Panthers Netball Chair Joy Gillett said the idea to take Premier League Netball to home courts on a Saturday night had been mooted for a while.
"There's been talks for several years that the attendance down at Homebush is never great – because it's a long way for people to travel and it's played mid-week – so Netball NSW came up with the suggestion that we do it on a Saturday night, which allows people, like kids, to stay up a bit later," she said.
Gillett said all 10 Premier League Netball franchises were asked whether they would like to host a home game this season, with Panthers Netball jumping at the chance to showcase their talent to local fans.
"We booked the basketball stadium at Cambridge Park four months ago to make sure we could secure the venue," she said.
"I think the court has capacity for just under 1000 people, so we're hoping we can fill it. We're encouraging all our Junior Representative players and local club teams to attend and dress up in their colours.
"Plus, I'm sure Eastwood Ryde, who we're playing against on the night, will also be bringing a lot their supporters as well. We're hoping for a good show."
If the evening is successful as predicted, it could prompt Netball NSW to make a home game a regular occurrence in future seasons.
"I would like to see it regularly played," Gillett said.
"If we can make a success of this one and we can show that we've pulled in a good audience, I think it could be part of a regular calendar for Premier League.
"We may be able to do a home game at the start of the season and another one towards the end, so all franchises can host one."
Tickets are $8 and are on sale now.
To book, visit tix.yt/panthers-netball-2022.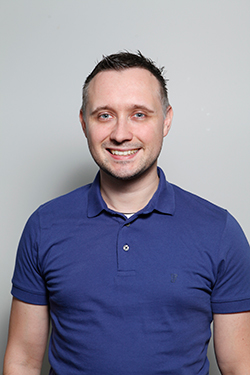 Nathan Taylor is the Weekender's Deputy Editor and Senior Sports Writer. He also compiles the weekly Chatter on the Box TV column. Nathan is an award-winning journalist, who has worked at the Weekender for a decade.