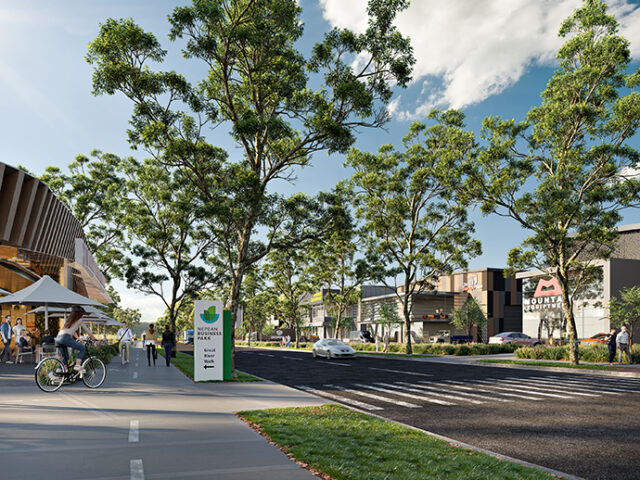 Approval has been received for a 93-lot employment subdivision to create the new Nepean Business Park on a 49ha former quarry site adjacent to the Sydney International Regatta Centre in Penrith.
The Nepean Business Park project is totally funded by Australian firm, Precinct Capital Pty Ltd.
"The demand here in western Sydney is for this type of space (industrial and warehousing) which comes from the massive expansion in neighbouring infrastructure projects such as the new airport, transportation and road projects and the shortage of industrial land in the Sydney basin," said Chairman, Bruce Baudinet.
"The Penrith area is fast becoming an employment hub for major industry and suppliers, and the Nepean Business Park will play an important role in bringing in revenue for the local community."
More than $1 billion in economic activity will have been generated to complete the construction of Nepean Business Park, which is then estimated to create 1,400 permanent jobs according to leading economics' firm, HillPDA Consulting.
With site rehabilitation work under way for the past two years, Mr Baudinet said he hoped that actual site works for infrastructure and buildings would commence next year. Rehabilitation works also include a management plan to improve and restore vegetation along the Nepean River.
The Nepean Business Park vision includes the construction of a shared cycleway to extend the Great River Walk along the Nepean River.
Pedestrian and cycle links, and public art will also feature in the business park.