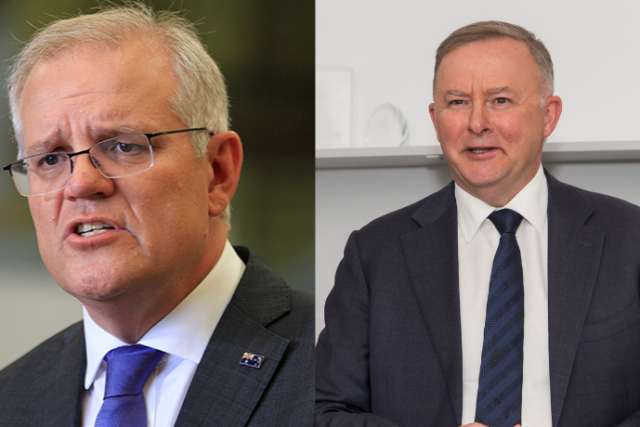 A six week campaign will officially begin tomorrow after Prime Minister Scott Morrison called a May 21 election.
Mr Morrison has visited Governor-General David Hurley in Yarralumla and asked him to dissolve Parliament.
The Prime Minister starts the campaign as a clear underdog with the polls suggesting Anthony Albanese is poised to guide Labor to an election win for the first time since 2010.
Last night, Mr Morrison released a US-style campaign video signalling the start of the official campaign as he desperately tries to turn around public perception.
Why I love Australia pic.twitter.com/acmDsLgYo4

— Scott Morrison (@ScottMorrisonMP) April 9, 2022
Mr Morrison will be hoping he can repeat his incredible 2019 election result when he defied the polls to lead the Coalition to victory over Labor and Bill Shorten.
Labor is likely to have learned the lessons of 2019 and a fresh-faced, trimmed down Anthony Albanese believes his time is now.
He also released a campaign video last night.
No more mistakes.

No more excuses.

No more Morrison. pic.twitter.com/qnd87qa5T3

— Australian Labor (@AustralianLabor) April 9, 2022
Locally, Melissa McIntosh holds the seat of Lindsay for the Coalition by a margin of five per cent.
Her main competition comes from Labor's Trevor Ross, a veteran firefighter who was largely a surprise candidate with very little public political involvement prior to now.
United Australia is also fielding a candidate in Lindsay in the shape of Kristina Schupp.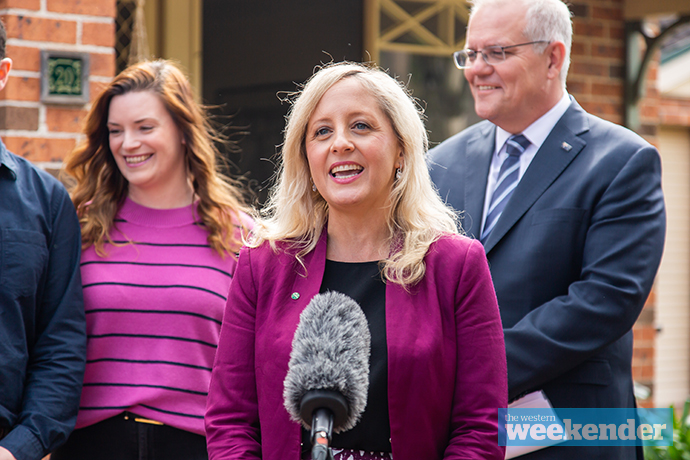 Lindsay has traditionally been held by the seat in power nationally though that was different in 2016 when Emma Husar won it for Labor despite the Coalition forming government.
Ms McIntosh won the seat at the 2019 election.
Mr Ross launched his campaign in Penrith last week and, along with Ms McIntosh, has already commenced the traditional on-the-ground campaigning and shopping centres and community events.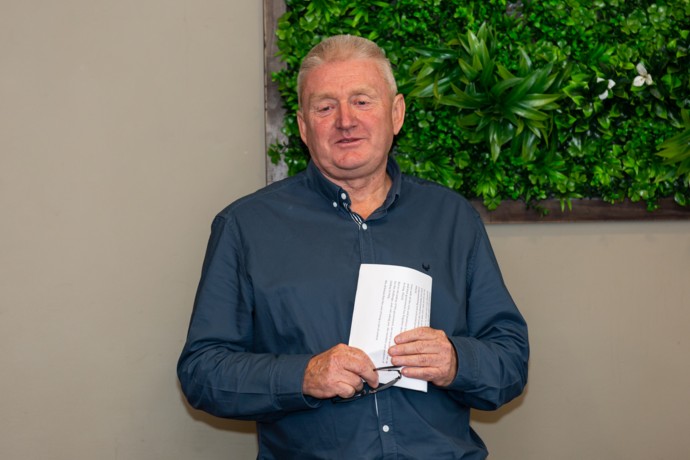 While the Prime Minister flew from Sydney to Canberra today to call the election, the Opposition Leader stayed in Sydney – visiting the Royal Easter Show.
A small band of protesters greeted Mr Morrison at Government House but remained peaceful as his government vehicle drove by.
In a press conference at Parliament House this morning – perhaps the last time he will deliver a message from that famous courtyard and podium – Mr Morrison urged voters to stick with him.
"I love this country and I love Australians. And I know Australians have been through a very tough time. I also know what Australia continues to face very tough challenges in the years ahead," he said.
"I get that people are tired of politics as we go into this election. But this election and this campaign is incredibly important because there is so much at stake for Australia. This election is about you. No-one else. Above all this election is a choice – a choice between a strong economy and a Labor opposition that would weaken it. It's a choice between an economic recovery that is leading the world and a Labor opposition that would weaken it and risk it. It's a choice between responsible financial management… and a Labor opposition that you know can't manage money."
As it stands today, who will you be voting for on May 21?

— Western Weekender (@wwpenrith) April 10, 2022
He said Labor had been too focused on politics in recent years and it was unknown what they stood for.
"It a choice between a strong future and an uncertain one," Mr Morrison said.
"Our government is not perfect. We've never claimed to be. But we are up front. You may see some flaws but you can also see what we have achieved."
It didn't take long for the Unions to show their hand in the campaign – the Australian Education Union calling for a change of government within minutes of the election being called.
"Prime Minister Scott Morrison and his Coalition Government have presided over deep cuts to public education," Australian Education Union Federal President, Correna Haythorpe said.
"From the earliest years to adults seeking the skills and qualifications they need to get a secure job, Scott Morrison has shirked his responsibility to public education students at every turn."
The TAB has installed Labor as $1.40 favourites to win the election, with the Coalition outsiders at $3.00.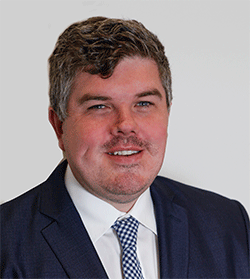 Troy Dodds is the Weekender's Managing Editor and Senior Writer. He has more than 20 years experience as a journalist, working with some of Australia's leading media organisations.