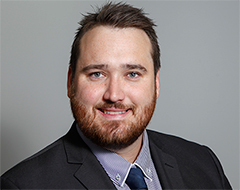 The media has been alight with content about how hot the Sydney property market has been for the past couple of years with record prices, limited stock, and high auction clearance rates. If recent reports are to be believed however, the tide may be turning.
Sydney has recorded two consecutive weeks of comparatively low auction clearance rates. The auction clearance rate refers to the percentage of properties that are sold by auction that actually sell. The auction clearance rate has been sitting at 80 per cent and above for a long time, but in recent months we have seen it drop as low as the mid 60's.
Auction clearance rates are used as a general barometer to measure the competence in the property market and declining clearance rates are usually a precursor for a property downturn or correction.
Commentators have also sighted a seemingly inevitable increase in interest rates, together with the uncertainty of a pending Federal Election to deduce that buyer competence is said to dramatically reduce as it becomes more expensive to borrow money in an uncertain market, resulting in a reduction in property values.
Lots of jargon gets used when people discuss the property market including things like "variable" and "fixed" interest rates, "LVR", and "auction" vs "private treaty".
If you have a fixed interest rate, it means you sign a Contract with a Bank for your interest rates and repayments on your home loan to remain the same for a fixed period of time.
If you have a variable interest rate, it means you sign a Contract to say you get the benefit if interest rates go down because your repayments and interest reduces, but you also wear the risk of increased interest and payments if rates go up.
Lots of people are currently trying to fix their interest rates as economists predict that Banks will begin to raise their rates. People want to lock in rates with as low interest as possible while they still can.
"LVR" refers to Loan to Value Ratio and is an expression of the amount of your loan relative to the value of your property and the results in equity that you have. For example if you have an LVR of 80 per cent, which is usually the highest LVR a lender will allow without requiring mortgage insurance, you have a loan that is equal to 80 per cent of the value of the property you own/are purchasing.
An auction refers to a large sale of the property where multiple buyers bid, with the highest bidder immediately locked into the purchase on the auction day. The buyer must immediately sign a Contract and pay a 10 per cent deposit and will not have a cooling off period.
A sale by private treaty is the more traditional way to buy property, and refers to the process of inspecting a property, negotiating the purchase price directly with the real estate agent, and signing a Contract with a cooling off period.
A cooling off period is a period of time in which a purchaser can withdraw from a purchase if they choose to do so. If the purchaser withdraws from the purchase during the cooling off period they will usually forfeit the equivalent of 0.25 per cent of the purchase price, but can otherwise walk away from the Contract.
It remains to be seen whether or not the property market is set for a downturn – if history is anything to go by however, the conditions are certainly ripe for a reduction in property prices in the near future.
Contact us if you have any conveyancing questions.