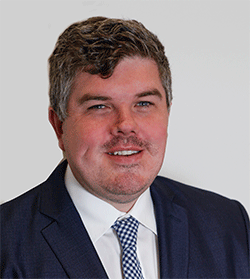 Over the summer holidays I did my very best to turn off the TV and radio at 9am each day, and ignore social media for the best part of the morning.
I turned off the notifications from the news apps too, not because I wanted to escape reality but because the daily obsession with COVID numbers had reached embarrassingly stupid levels.
We have entered the stage of the pandemic we always knew was coming but too many believed never would. The virus has swamped us. But it's the perfect time – high vaccination rates, a less damaging strain and our already strong pandemic response measures have helped ensure our rates of seriously ill or dead have kept low by world comparisons.
In fact you could even praise the Prime Minister (dare I even suggest it) for Australia's initial border response, ensuring case numbers didn't explode until we were well down the pandemic's path, when we could handle things much better and with improved knowledge.
Months ago now we reached the stage where raw daily numbers are not overly important and certainly are now more out of context than ever as rapid tests become the norm and strains become less severe.
That's why here at the Weekender, our reporting focus will shift this year from case numbers to focusing on local outbreaks of concern, restriction changes and of course hospitalisation and ICU numbers.
Other news outlets will justify the obsession with case numbers, despite being told by health experts and our political leaders it's not the number to focus on, by saying that people are still responding to such content at huge levels.
People are clicking on it and watching it, so they must want it.
But editors and news directors should exist to ensure what goes to air and print is responsible content. If clicks and views are being put above that core news value, the media truly is broken.
You only have to check in overseas to know that while COVID is still a key news item, people are moving forward and focusing on getting on with their lives, knowing the pandemic will be lurking behind them for a little while yet, but determined to not let it define them for another year.
But of course its not just case numbers that have become an obsession. The fact the whole response has become so political is also a stain on how Australia is handling the current stage.
Imagine the joy of being in Opposition during a global pandemic.
Everything is the other guy's fault and you don't even have to tell us how you would have done things differently, and even if you did, there's no proof it would have worked.
In an election year, the opportunity to tear Scott Morrison down at every opportunity will not be missed. Same goes for NSW Premier Dominic Perrottet.
Some of the criticism is fair, some isn't.
In Perrottet's case, the claim that he "let it rip" and sent COVID out of control by removing mask rules and QR check-ins on December 15 is ludicrous.
As outbreaks in other mask-dedicated states have proven, nothing was going to stop Omicron's spread. And Perrottet actually put back the easing of restrictions from December 1 to 15, a point that has been lost in the argument.
Elements of NSW's pandemic response remain problematic, however.
Nobody can explain to me why we're still checking in at venues given NSW Health isn't contact tracing at that individual level and close and casual contact rules no longer apply at your average retail outlet, supermarket or restaurant.
Truth is they're back because Twitter and the mainstream media got angry, and the Government got spooked. Same goes for the decision to ban indoor dancing and singing.
But Australia has always been a little odd in its restrictions. I can't find another jurisdiction in the world, for example, that was so obsessed with making sure we sat down, not stood, with our beer in the pub.
This week the NSW Government signed a Health Order to allow music festivals outdoors to proceed, but only if people are seated. Seriously, it's so far removed from reality that it's laughable. Who actually signs off on this garbage?
On one hand the Premier is desperate for us to "live with the virus", on the other, we're experiencing a 'shadow lockdown' that has obliterated people's confidence.
As for the Prime Minister, it is fair to say that like the vaccine roll-out, Australia's transition to relying on Rapid Antigen Tests has been clunky and embarrassing.
We knew this transition was coming eventually, and surely we knew case numbers would surge at some point, yet it seems we were totally unprepared. Surely tens of millions of tests should have been sitting in warehouses ready for this time.
The toughest thing for our politicians to deal with at the moment is the reality that not everyone will be on the same page at the same time.
There are some who still want lockdowns, believe it or not. Others who just want a free-for-all and even rapid tests to be tossed aside. Criticise all you want, but I doubt anyone would want to be in their shoes at present.
We must live with the virus in 2022. The time has come. But governments must give us the right tools and confidence to do so.
Announcing $1000 fines for rapid tests we can't find in the first place and reintroducing mundane restrictions won't help.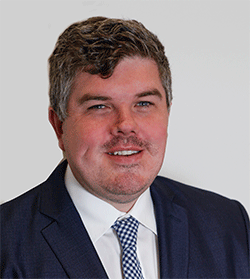 Troy Dodds is the Weekender's Managing Editor and Senior Writer. He has more than 20 years experience as a journalist, working with some of Australia's leading media organisations.