Verdict: 4/5
With furry chicken pig like creatures and huge dragons, you might mistake 'Shang-Chi and the Legend of the Ten Rings' as a Disney story, but it is a superhero movie like you have never seen before.
The latest offering from the Marvel Cinematic Universe, is an origin story that sees a young man, Shang-Chi (Simu Liu) face his powerful but immoral father (Tony Leung) and the past he thought he left behind.
It starts off feeling very contemporary but then becomes richer with culture as the history of the story is revealed. As Shang-Chi has to find the power within him to confront his father you realise there is a deeper message with themes of accepting where you have come from to discover who you are meant to be.
Of course, it wouldn't be a Marvel film without amazing choreographed fight scenes and special effects, but the martial arts and tai chi that heavily features adds an interesting new element.
Visually, the whole production looks beautiful and the drama is well balanced with humour from the lovable Awkwafina who stars.
Fans of the comic book franchise will be thrilled with the pay offs that feature but it is just as enjoyable for first time viewers.
See Shang-Chi and the Legend of the Ten Rings at Hoyts Penrith.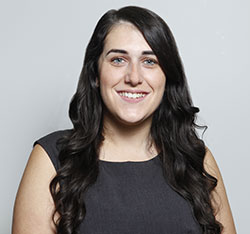 A graduate of Western Sydney University, Emily covers Local, State and Federal politics for the Weekender, as well as crime and general news.