Local settler Thomas Smith will be recognised with a Thornton reserve named in his honour.
Mr Smith owned 324 acres of land in Thornton, constructed Thornton Hall, built and was proprietor of the Red Cow Inn for about 30 years, and was also an alderman of the first Penrith Council.
Born in England in 1819, Mr Smith emigrated to Australia around 1840, initially working in Mt Druitt on a property owned by Major George Druitt.
In 1862, he constructed the Red Cow Inn located on the corner of Station and Jane streets, Penrith.
In 1870, he built the now heritage-listed Thornton Hall on his property, which he ran with his eldest son, Thomas Richard Smith, as an orchard, rifle range, golf course and for breeding and raising many horses and cattle.
Mr Smith was elected as an alderman on the first Penrith Council in 1871 and remained in office until 1890.
He died in 1896.
Councillor Bernard Bratusa described Mr Smith as a worthy recipient.
"If we look at the history of what this particular man brought to our City… I think he was on our very first Council and there would be a few Councillors here who would have had a drink at the Red Cow, so I'm sure that they would also join me in thanking him for that initiative," he said.
An official naming ceremony will be held in the near future.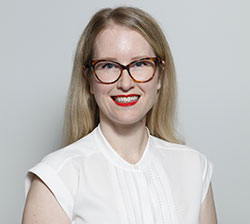 Alena Higgins is the Weekender's Senior News Reporter, primarily covering courts and Council issues.