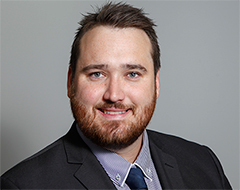 You've probably seen the classic Aussie film 'The Castle' in which the government tries to forcibly purchase a man's house to make way for an airport. Well, that's a real thing.
Legislation exists that empowers local councils, state and federal governments to compulsorily acquire privately owned land on just terms for things like infrastructure development.
Governments need these powers to do things like build roads, train lines and…airports.
In Penrith, we are witnessing a real-life production of 'The Castle' with the construction of the Badgery's Creek Airport and unprecedented infrastructure investment in the area.
Local examples include:
• Parcels of land being snapped up in areas like Luddenham and Bringelly to enable construction of the "new" Northern Road
• Properties being acquired in Badgery's Creek to make way for the airport
• Land acquisitions along Mulgoa Road to enable it to be widened
• Orchard Hills properties near the Kent St interchange being swallowed up to make way for a new Metro Station
While these types of acquisitions can be devastating for property owners who have their dream homes pulled out from underneath them, this piece of law is necessary to make sure that governments can provide for the needs of a growing population.
The key to the legislation is the term "on just terms", which means that governments can only acquire properties on terms that are fair. The main way to measure fairness is price i.e. the government paying fair market value for the property, however other factors also come into play like what effect the relevant infrastructure will have on a property when only some, but not all, of the property is being acquired.
The process is quite complex, but it can be broken in to two parts:
1. A government representative contacts a landowner to inform them of their intention to acquire their land following which they provide a valuation which is used to determine the price that will be offered to purchase the property. The landowner has the opportunity to obtain their own valuation from a valuer of their choosing to compare to the government's valuation. If there is a difference between the two valuations, the parties engage to try to reach agreement as to price. If agreement is reached, the paperwork is completed to give effect to the sale.
2. If agreement can't be reached in the manner set out above, the government commences a formal compulsory acquisition process and any argument about valuation and/or price is ultimately determined by a court.
Option 1 is always the preferred route because it is much quicker (meaning money in your hands sooner) and avoids the stress of litigation. Court action is quite taxing on lawyers, let alone people who are not used to the rigours of litigation. What starts out as a passionate exercise of a person's rights under law often ends in emotional, exhausted parties to proceedings where the outcome is often not worth the mental toll.
One of the great things about the legislation is that the government has to cover your reasonable legal and valuation costs, so for the most part, you can have independent representation and it won't cost you anything.