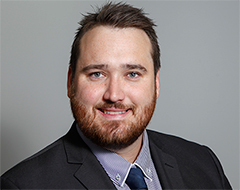 When you are thinking about buying a property it is important for you to understand whether or not there are any easements or restrictions as to uses that apply to the land.
An easement is an interest attached to a piece of land that gives someone other than the owner the right to use a part of that land for a particular purpose.
Common types of easements include drainage easements, whereby drainage pipes will pass through multiple properties underground to enable water and/or sewerage to be drained to benefit the whole neighbourhood. Another example is a right of carriageway whereby one owner grants another owner the right to pass over their land to access their own property (for example a shared driveway used for a battle-axe block).
Easements also exist for services such as electricity – for example the common green or grey utilities boxes that often appear in residential neighbourhoods and contain infrastructure to ensure electricity supply to the surrounding homes.
If you have an easement on your property the general rule is you cannot interfere with it including building over it. For example, if there is a sewerage easement running along your rear boundary you should avoid constructing things like concrete slabs and or sheds over the easement in case the drainage thereunder needs to be accessed for maintenance or repair in which case whatever you have built will need to be removed usually at your cost.
Restrictions as to uses are slightly different in that they impose specific rules on things that cannot be done on particular properties. Common examples include restrictions as to the number of dwellings that can be built on a property, or the types of materials that can be used in the build. For example, lots of Penrith properties have restrictions as to uses which prohibit the use of corrugated iron on roofs or expressly prohibit the construction of fences at the front of dwellings.
These types of restrictions as to uses have differing purposes.
More and more however, these types of rules are put in place to ensure that residential neighbourhoods are aesthetically pleasing so as to maintain the appearance of the neighbourhood to a high standard.
Some local examples include developments like Jordan Springs and Caddens or the Waterside development at Cranebrook. You will notice that most of the homes in these neighbourhoods are relatively similar when it comes to design and choice and colour of materials. While the houses are not identical, the colour palette is generally consistent and most of the homes are visually compatible. This is because design guidelines are built in to the property's title requiring builders to only use certain products, colours and building designs to ensure that as the various stages of the development are built the neighbourhood is aesthetically pleasing to maximise the developer's ability to sell properties and maintain the value of the houses in the neighbourhood.
You will know if your property is affected by an easement or some kind of restriction as to uses because these types of interests in property are required to be recorded on title. By looking at a Title Search, which is an electronic copy of your Title Deed, you will be able to see if any easements, restrictions, or other interests are registered on title.
You can then obtain a copy of the relevant easement or restriction which will set out in detail how they apply.