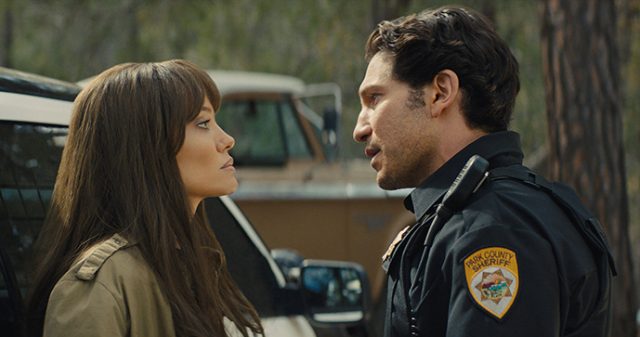 Rating: 3/5
Although it's been quite some time since Angelina Jolie did such a full-on action film, 'Those Who Wish Me Dead' shows her at her best – beautiful, strong, and mysterious, and regularly surrounded by flames.
However, this movie is busy, and jumps around so much that it can become difficult to follow. We're expected to keep across a lot of characters, including Owen, a 'forensic accountant' who must flee Florida with his young son, Conor, when he discovers shady political financial dealings carried out by the District Attorney.
He heads to seek refuge from two assassins sent to kill him with his family, who have their own story for us to remember.
And that's not even the bulk of the film. When Conor ends up alone in a forest, he is discovered by Jolie's Hannah – a smokejumper, someone sent to the frontlines of wildfires
to aid in putting them out. The two of them form a connection as Jolie fights to save him and keep him safe from the assassins, creating a redemption arc of her own.
While the film will keep audiences very entertained, it could have benefited from zeroing in on just Jolie's story, rather than ripping around like a wildfire, causing too much confusion to become a classic.
See 'Those Who Wish Me Dead' at Hoyts Penrith.
Erin Christie is the Weekender's entertainment and community news journalist. She has worked with Are Media, Good Reading Magazine and a host of other publications.