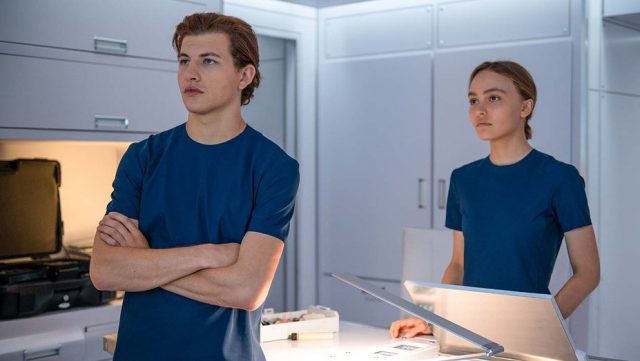 Rating: 3/5
Director Neil Burger takes us nowhere particularly new with 'Voyagers', the science-fiction film that sees a fleet of young people being raised for the purpose of finding a new Earth.
Born, educated and working on a spacecraft, these now-teenagers are tasked with eventually procreating a new generation, who will be the ones to take humanity to this promised land.
But how does one control a ship full of teenagers, who by reason of hormones and puberty, are usually at the worst, most uncontrollable stage of their lives? It's a blue drink, swallowed each day, that suppresses their emotions artificially. However, when two of the boys figure out what it's doing and stop taking the suppressant, and begin encouraging others to do the same – their eyes are opened to a world of heightened emotion, exhilaration, sex, and impulsivity.
The sole adult in the film, played by the ever-improving-with-age Colin Farrell, quickly loses control.
'Voyagers' could have taken the audience to much darker places, given that these teenagers haven't been raised with any sense of how to manage or control their impulses, but instead we're offered something of an unsatisfying conclusion, which is ultimately disappointing.
See this movie at Hoyts Penrith.
Erin Christie is the Weekender's entertainment and community news journalist. She has worked with Are Media, Good Reading Magazine and a host of other publications.