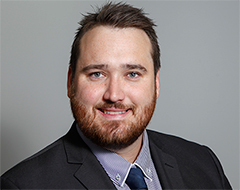 Are you thinking about going into business with someone else?
A great idea is fantastic, especially if it can make you money. However, it is important that business partners document their intentions with respect to how a business will be operated from day one.
The legal documents that encompass these types of agreements include:
• A Shareholders Agreement with respect to a company.
• A Partnership Agreement with respect to a partnership.
• A Joint Venture Agreement with respect to two separate entities who
come together to combine their resources with a common business goal.
Documenting your intentions with respect to the business serves three purposes:
It gets you on the same page from the start
By sitting down and discussing all of the potential outcomes of a business partnership with a solicitor you are able to work through various potential scenarios together to make sure that you are all on the same page from the get go.
Deterrents
By setting minimum standards of performance and/or documenting explicit expectations on the part of each of the partners you deter your business partners, and indeed yourself, from conducting yourself in a manner that might be inconsistent with the objects of the business and/or entity that runs it.
Exit Strategy
A properly drafted Shareholder Agreement, Partnership Agreement and/or Joint Venture Agreement will include provisions that dictate how a partner in the business can leave and/or be bought out and/or be forced out in the event of misconduct.
The road to hell is paved with good intentions – most business partners do not ever expect to end up in a dispute and/or a situation where one partner wants to bring his or her involvement in the business to an end.
These situations are however inevitabilities in business and it is beneficial to all partners concerned to have a documented exit strategy from the outset.
If you are considering entering into a business partnership and are unsure about what documents might assist you, feel free to contact our office and speak with one of our solicitors.