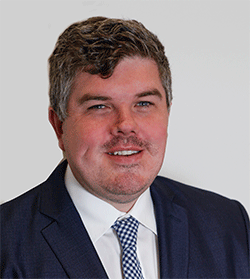 For the last decade or so I have written this column in our final print edition of the year, reflecting on the preceding 12 months and the ups and downs it has delivered.
But 2020… that was something else.
The curtain is about to come down on an extraordinary year, one that started with the nation engulfed with bushfires and escalated significantly when the COVID-19 pandemic erupted, effectively shutting down the economy and changing the way we live.
Just 12 months ago Corona was a beer you enjoyed with lemon or lime and social distancing was the choice of introverts, not a requirement dictated by government.
It has been a wild ride and one with a largely happy ending, at least for Australia, which has set the gold standard in dealing with the pandemic and, as we head into Christmas, has managed to effectively return to 'normal'.
Pandemic aside, 2020 also delivered another surprise closer to home – the Penrith Panthers reached the NRL Grand Final off the back of a remarkable season, emerging from the disruption of major sports shutting down to win the Minor Premiership and set new club records along the way. The successful year came at the perfect time.
The rest of the year as anticipated delivered what I like to call 'expected surprises' – we know there's going to be political dramas, serious crimes, tragedies, triumphs, wins and losses, we just don't know when and how they're coming.
One thing that was evident in 2020 is the important role the traditional media played through the big stories. Newspapers, TV and radio – full of experienced, trained and professional journalists – took the reigns from the wannabes hanging out in digital and social and dominated the coverages we relied on.
Here at the Weekender, we finish the year as Penrith's only weekly newspaper, and only home-delivered publication. News Corp's decision to axe the Penrith Press mid-year completed an incredible storyline you would have been laughed at for considering a decade ago – the newspaper you're reading now, independent and locally owned, has out-lasted the media goliaths it first took on three decades ago.
The Weekender enters its 30th year in 2021 with a print edition that defines us, and a growing digital news service that ensures we deliver content that crosses generations, preferences and barriers.
And Penrith deserves and needs a strong news service given the extraordinary growth and change the city is experiencing at present, growth that will continue as we get closer to Western Sydney Airport opening in 2026.
To finish the year, a few thank-yous.
First to our dedicated news team who searched high and low this year but couldn't find 'pandemic reporting' in the news guide.
They did an exceptional job to provide a localised coverage of the year's biggest story, plus countless others. A huge thanks to Nathan, Alena, Nicola and Emily for their ongoing dedication.
And thanks to Melinda and Megan for the brilliant images that accompany those thousands of pieces of content throughout the year.
A huge thanks to our sales team, led by the Weekender's ultimate all rounder Chris Pennisi.
Chris, Andrew, Linda, Jay, and Kate navigated a challenging year with passion and enthusiasm.
To our production team – Kacey, Claire and Ian – thank you for ensuring we get out every week, no matter what the stumbling block, and to Jen for being the glue that keeps everything together through the week.
I'd also like to thank all of our regular editorial columnists and contributors this year across both the Weekender and Western Property magazine.
Advertising is our lifeblood – it's what ensures we can provide a print edition for free and a digital coverage without a paywall – so a massive thanks to all our advertisers and partners this year, we appreciate every single one of you.
To our readers, our appreciation for you is monumental. We can't applaud you enough for your ongoing support (and constructive feedback, at times!).
On behalf of the entire team here at the Weekender, I'd also like to thank our CEO and publisher Kathryn Garton, whose commitment to this publication and to providing a localised news service to the people of Penrith is to be admired.
We're taking a break for a few weeks, and this is our final print edition for 2020. Our office will re-open on Monday, January 11 and our first print edition for 2021 will hit the streets on Friday, January 15.
I'd like to wish you all a very Merry Christmas, and all the best for the holiday season and New Year.
Please stay safe, and we'll see you for our massive 30th birthday year in 2021.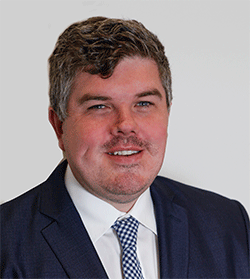 Troy Dodds is the Weekender's Managing Editor and Senior Writer. He has more than 20 years experience as a journalist, working with some of Australia's leading media organisations.