It has been an emotional week for the Farid Family who were finally reunited last week after being separated for a gruelling seven months.
The Weekender reported on September 4 how the family had been separated as a result of COVID-19.
Originally from Egypt, Dr Remon Farid and his wife Carol have been living in Australia on a four year working Visa and welcomed a beautiful baby girl named Sherry into the world earlier this year.
When she was six-weeks-old, the pair decided they would fly back to their home country for a traditional baptism ceremony.
However when Dr Farid said goodbye on March 17, the pandemic snowballed and his wife and daughter have been stuck in Egypt ever since.
Without Australian citizenship, Dr Farid's wife and daughter needed an exemption from the government to re-enter Australia but were denied.
Eventually after many attempts they were granted an exemption but then faced even more obstacles as restricted flight numbers saw their bookings cancelled and pushed back over and over.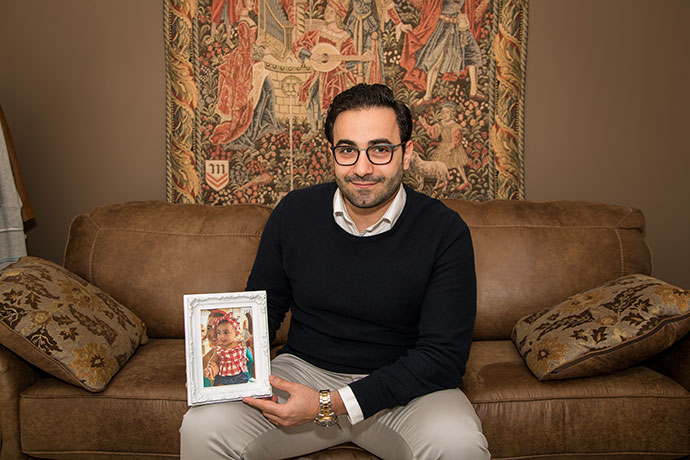 The pair were promised a spot on an October flight, but when they received the news that it would again be cancelled and pushed back to November 30, Dr Farid said he was no longer taking no for an answer.
"I got mad; I called Emirates, asking to speak to the supervisor of the supervisor of the supervisor until they would promise me that she would be put on more waiting lists," he said.
"We were lucky enough then to get the first waiting list."
On Monday, October 12 Ms Farid and baby Sherry arrived at Sydney Airport, where they were tested for COVID-19 and underwent the lengthy returning passenger process.
Dr Farid was able to see her in person but was separated by a barricade, lined with NSW Police and Army officers.
"She approached the fence and I had to stand back but getting to see each other was so emotional; we just cried," Dr Farid said.
"The baby was the only one smiling."
In the week before the flight, Ms Farid suffered a severe burn to her leg that required dressing.
Due to her need for medical attention, Dr Farid was granted the ability to quarantine with his family, where they currently remain at Meriton Suites in Zetland.
A graduate of Western Sydney University, Nicola Barton is a news journalist with the Western Weekender, primarily covering crime and politics.