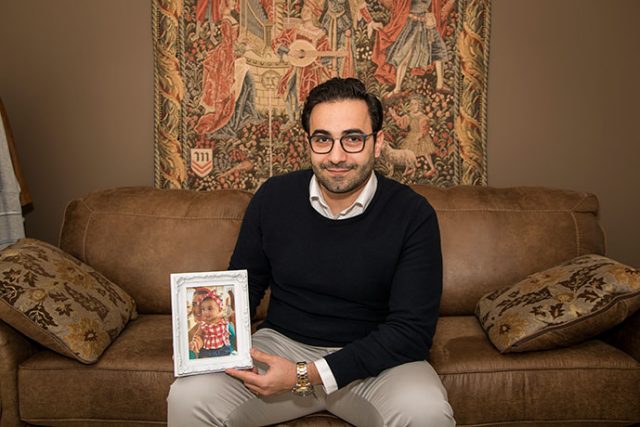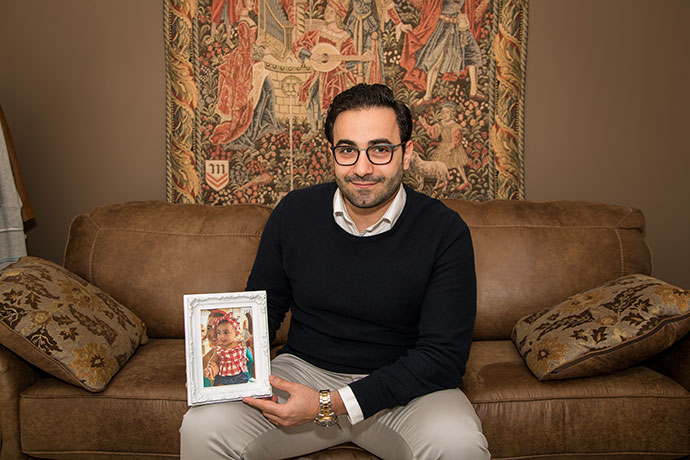 He spends his days working on the frontline, but in the evenings local doctor, Remon Farid, desperately searches for a way to bring his family home.
Originally from Egypt, Dr Farid and his wife, Carol, have been living in Australia on a four-year working visa and welcomed a beautiful baby girl named Sherry into the world earlier this year.
At six-weeks-old, the pair decided they would fly back to their home country for a traditional baptism ceremony.
Dr Farid kissed his wife and daughter goodbye on March 17, with plans to meet them in Egypt two weeks later.
It was then the pandemic snowballed.
"We made the call to baptise her without me and then tried to get them home but we were rejected," he told the Weekender.
"This was very depressing for my family, I was here working as a doctor in Penrith on the frontline but they would not let her back in."
Without Australian citizenship, Dr Farid's wife and daughter needed an exemption from the government to re-enter the country but were denied.
Dr Farid took matters into his own hands and pleaded to a staffer from the Minister for Home Affairs' office for an exemption, which was granted a month later.
Just when the family thought they would be reunited, their flight was cancelled.
"Emirates said Sydney are only allowed to have a certain amount of travellers per day because of hotel quarantine," Dr Farid explained.
"They limit it to 30 to 40 travellers per flight but, because of the enormous amount of Australians wanting to come back, we non-citizens are at the bottom of the waiting list.
"We understand this, Australians need to take care of their own but it is hard… this is our home."
Sherry is now seven-months-old, with Dr Farid missing out on her key growth milestones. Thankfully, the wonders of modern technology keeps them close.
"I only knew my baby for six weeks," he said.
"She is starting to crawl and grow and all I can do is see her through a screen.
"I'm missing all the joy of my first child's milestones."
Now, the couple are being told the wait will be at least two more months, with their next flight booked for October 25.
"It is hard to be professional at work when I have this going on in the background," he said.
"I am alone here… I just want them home."
A graduate of Western Sydney University, Nicola Barton is a news journalist with the Western Weekender, primarily covering crime and politics.