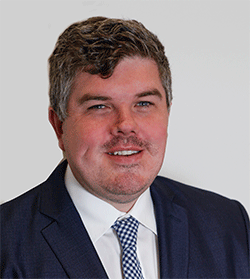 Josh Frydenberg probably didn't think he'd be presenting the 2020 Budget, given what the polls suggested was going to happen at last year's Federal Election.
And he certainly would have told you it was impossible he'd be presenting a Budget with a $213 billion deficit, even if a ScoMo miracle did occur.
And yet on Tuesday night, the Treasurer handed down the inconceivable Budget, one dictated by a once-in-a-century pandemic that has forced the Government to all but abandon a plan to return to surplus and pay off the nation's debt.
Frydenberg presented a path out of the crisis, one with a focus on jobs and getting the nation back on its feet, with confidence at the forefront.
Recession has been the 'R' word on everyone's lips for months now, but it's time for Recovery to replace it.
Most Australian states and territories now find themselves on top of Coronavirus, with only Victoria lagging behind. Even there, the numbers are so low that arguments around easing restrictions sooner rather than later seem plausible.
Final run through of this year's Budget with Treasurer Josh Frydenberg earlier today. We have a plan to create jobs, rebuild our economy and secure Australia's future.

Tune in at 7:30pm AEDT tonight to watch @JoshFrydenberg deliver #Budget2020 ➡️ https://t.co/7EJpn8xEcS pic.twitter.com/dNfkqMAB4w

— Scott Morrison (@ScottMorrisonMP) October 6, 2020
And while there is still much to do on the health front and testing numbers must remain high to give us a full picture of where we stand in the fight against the virus, the opportunity for economic recovery is now well and truly here.
Borders have started to re-open, and will continue to do so, with the New South Wales / Queensland stoush now having an end in sight.
Restrictions have started to ease too and for us here in New South Wales life seems pretty normal, though many businesses continue to hurt.
It's important now that governments balance the fears of another wave of the virus with being too cautious and sending more businesses to the wall.
Restricting gatherings to 20 people, essentially killing off the lucrative Christmas party season for much of the hospitality industry, seem close to unnecessary given the extraordinary work by NSW Health authorities to get the virus under control.
The wedding industry remains almost at a standstill, while nightclubs have no idea when they'll be able to get the music pumping again.
It's hard to build confidence when restrictions are still in place, providing a constant reminder of the danger that lurks in the background, and ensuring that many wallets remain shut.
Much of what Josh Frydenberg delivered on Tuesday night relies on a team effort. A team of states, territories, businesses and individuals working together to provide the pieces to complete the puzzle of economic recovery, with the Federal Government coaching the side.
#Budget2020 is about helping Australians to get a job or stay in a job.

The Morrison Government's message to Australians is that we have your back & that we have a plan to rebuild our economy & to secure Australia's future.

Find out more 👉 https://t.co/fVbBtt90mV pic.twitter.com/7Uadwxfs9N

— Josh Frydenberg (@JoshFrydenberg) October 6, 2020
While much of the 'all in this together' spirit that galvanised the country in March and April has dissipated, it is important that we at least keep our eyes open to every possibility and see the good in the initiatives and commitments announced on Tuesday.
Whether you voted for the Coalition at the last Federal Election or not, they're your best hope of coming out the other side of this, and it's worth putting your energy into seeing the government's plans come to fruition than it is playing politics or taking personal pot shots in the hope they don't.
There is a long, tough road ahead. Scott Morrison and Josh Frydenberg always said, from the very beginning, that Coronavirus would attack us on two fronts – health and the economy.
The health battle has nearly been won, but the economic fight is only just kicking off.
And another thing…
It can't be denied that Donald Trump has done some terrific things for America, but the bloke has officially lost the plot.
His antics in the wake of his COVID-19 diagnosis are unforgivable and should be punished at the ballot box next month.
With America at such a flashpoint in its fight against the virus, to have the President essentially shun much of the health advice we're compelling the rest of the world to take was irresponsible and foolish.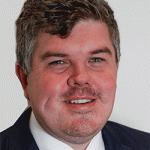 Troy Dodds is the Weekender's Managing Editor and Senior Writer. He has more than 15 years experience as a journalist, working with some of Australia's leading media organisations.