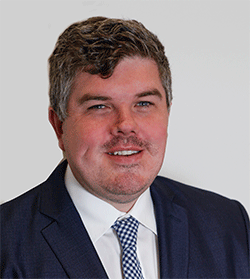 I should start this column by making one thing clear – I'm a big fan of the ABC. It plays a critical role in the Australian media landscape and produces some of the most important journalism in the country, especially during times of crisis.
Its Monday night programming line-up in particular is unmissable television every week, while the TV in my office remains stuck on the ABC News Channel (literally – but it'd be the case even if the remote did work).
However, to suggest that the ABC should be untouchable, that in the current climate the government should reverse its decision to freeze funding increases, is absurd.
The ABC made a lot of noise last week – announcing 250 jobs would be axed and bringing the curtain down on its iconic 7.45am news bulletin.
Both grabbed the headlines, and sparked immediate anger.
Understandable too – job losses are never good and that 7.45am bulletin has been an institution on the ABC (I cheekily suggest however, that its axing was somewhat designed to evoke the required outrage from media types and rusted on ABC followers).
The media industry is doing it tough at the moment. We've seen newsrooms shut entirely, thousands of jobs go from the sector, famous mastheads disappear and resources obliterated.
Some would argue that is all the more reason for the ABC to have its funding increased. Others, including myself, would point out that the ABC, like all of us at the moment, must bear some pain and belt tightening.
Those outraged by the 'cuts' to the ABC would have you believe that it stands alone in providing excellent broadcasting; that it is without peer.
But the truth is that when given a choice, Australians generally turn to commercial broadcasters more than they do the ABC. That's just a fact.
The 6pm news bulletins on Channel 7 and Channel 9 easily eclipse the 7pm alternative on the ABC in terms of TV ratings.
On Sydney radio, 2GB is a clear leader over the ABC – despite that 7.45am news bulletin.
Commercial broadcasters also hold the top spots in the other major Australian radio markets.
As for the ABC Life website, which is also being chopped, some of its lead stories this week included a quiz to find out if you're a dog person, the benefits of playing golf and a recipe for a vegetarian stew. Again, there's plenty of commercial alternatives offering equivalent groundbreaking content.
So let's not pretend it's ABC first, commercial broadcasters second in terms of audience choice and offerings.
The ABC of course delivers a terrific regional news service, which does need to be protected, but much of the complaining in the past week has been about its more centralised offerings, which have commercial competitors that attract bigger audiences.
During the recent bushfire crisis, the ABC's coverage was nothing short of terrific, but our commercial broadcasters, arguably with less resources, also stood up and delivered first class updates and information to their audiences.
None of this should be forgotten.
Before we start protesting in the streets demanding 'our ABC' be protected from any sort of financial microscope, let's make sure we also look at the truth.
The media landscape is changing in Australia, and the ABC will need to change with it. It does not get to be immune to commercial realities when it plays in a commercial environment.
The ABC is a critical service, but it's not alone in providing the content it does. And that must be considered when budgets are set, funding decisions are made and pennies are being counted.
While it's fair game to put the microscope on the government to ensure that its future ABC funding is fair and adequate, we must also ensure there's mirrors installed at ABC headquarters in Ultimo. We can only hope the right decisions are being made about how the ABC spends its cash, particularly when it comes to the wages of some of its most high profile presenters, and types of programs it funds.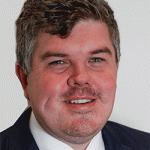 Troy Dodds is the Weekender's Managing Editor and Senior Writer. He has more than 15 years experience as a journalist, working with some of Australia's leading media organisations.