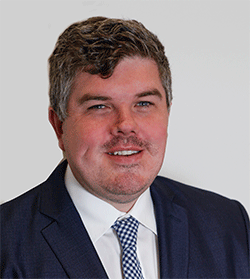 The word 'normal' has been thrown around a lot lately.
We all want to return to 'normal', whether that's going to the gym in the morning, heading back to the office, seeing our friends and family or heading to the footy.
And it is true that one day, those things will return. But 'normal' as we know it will probably be very different in a post-Coronavirus world, for better or worse.
It's highly unlikely that Scott Morrison and Gladys Berejiklian will declare all restrictions are lifted at once, prompting a wild celebration in the streets as we all descend on travel agents, clubs, pubs and shops.
Instead, normalcy will return slowly. And we'll most likely step back into the world with a huge degree of caution, as is human nature.
So what will the new normal look like?
Will the ever-awkward handshake (particularly when it's members of the opposite sex greeting each other) be permanently replaced by a fist bump or kind wave?
Will working from home become more prevalent as businesses realise it's not as impossible as they once thought?
How long will it take us to see toilet paper on the shelves and not have that weird reaction that is akin to spotting a lazy $50 note flying down the street?
One thing is for sure – I think we'll take some lessons from all of this and treat people differently in a whole variety of ways.
Not that society's behaviour has been exemplary or always something to be proud of during all of this, but once the dust settles, things will look very different.
Younger people will realise that all of those Instagram influencers they hold in such high regard were pretty useless during this whole thing, especially with the beaches closed and photo opportunities for their filtered backsides limited.
We'll surely respect cleaners and supermarket employees more than ever – jobs some of us probably looked down upon at times in the past or didn't give a second thought to became not only essential during this crisis, but life-saving.
Nurses, paramedics, doctors, police officers – we will hold them in a higher regard than ever before and if we don't, something is wrong.
The definition of hero will change dramatically.
As for politicians, this will perhaps change the game somewhat. While there will almost certainly be casualties (heads will surely eventually roll over the Ruby Princess debacle), others have shown unprecedented strength, headed by Prime Minister Scott Morrison.
Our trust has eroded in politicians so much over the last decade, but all indications are that history will show Morrison handled this with class, strength, respect and empathy – words we haven't used about a politician in some time.
How he and his ministers handle the economic fall-out to come and the overall recovery will be the defining test of this government but it is one they look very likely to pass.
It's unlikely, but perhaps some lessons have been learned for the media in all of this too – its responsibility extends way beyond reporting on each other, updating us on MAFS and over-reacting to the slightest faux pas committed by someone with the slightest bit of power. Maybe, just maybe, there will be a reset of the media agendas that have seen journalists match politicians in respect and trust levels in recent years.
And then there's business, and sport.
Many businesses, and many sporting codes, won't come out on the other side of this regardless of government support and assistance.
Cost bases will be reset, realities will set in and some simply won't survive. The businesses and sports we loved will forever be changed by Coronavirus, many confined simply to our memory banks.
Those who do survive may look different – streamlined will become the new buzz word, at least for the time being.
What will the new 'normal' look like? None of us really know, but there's one thing for sure – 2020 will be a year none of us will forget.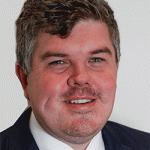 Troy Dodds is the Weekender's Managing Editor and Senior Writer. He has more than 15 years experience as a journalist, working with some of Australia's leading media organisations.