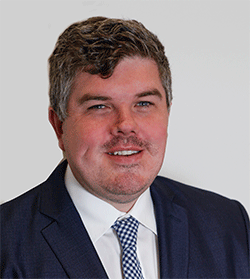 One of the great things about this job is the people you meet along the way – some fleetingly, others with a much longer impact. Some you speak to once or twice a year, others you form strong friendships with.
Similarly, there are those who have a quick impact on the Penrith region, and also those whose passion and commitment to the community spans decades.
I want to pay tribute today to two people whose affinity with Penrith was both long and proud – Barry Leavett-Brown and Al Palmer.
Sadly, we lost both of these great men over the summer holidays.
I first met Barry Leavett-Brown when, Lions Christmas Cakes in hand, he bounced into the Weekender office wearing his bright yellow shirt, and his trademark huge smile.
Half a dozen times a year, Barry would pay the office a visit – always trying to get the Lions Club some publicity, whether it be the hunt for new members, the chocolate wheel at Westfield or those famous Christmas Cakes.
Barry was old school – he'd come into the office with his typed out and printed press release (with a few extra hand written notes) and a photograph he'd somehow had developed. Not a USB stick or email in sight, though he did dip his toe in the technology water over more recent years.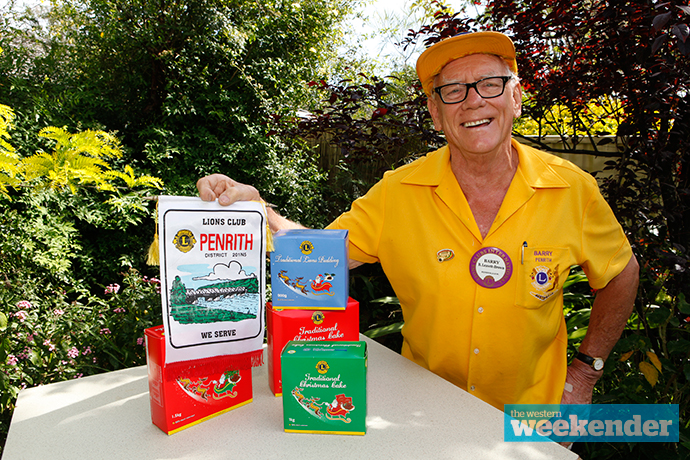 A lengthy chat would often ensue as Barry provided insight into not only the Lions, but life and family in general.
He was in the Lions Club for almost 40 years, holding a whole variety of positions across that time, including publicity manager.
"What I do is going to such great causes, so why not take up some of my time to support people that need my help," he said in an interview a few years ago.
Barry celebrated his 80th birthday in November last year.
To be honest, I never would have guessed he was that age – he presented with the enthusiasm and dedication of a much younger man.
On December 21, just before Christmas, he left this world – leaving behind an incredible community legacy, and a family he loved dearly.
I'll certainly miss Barry's annual delivery of Christmas Cakes, and those developed photographs. The community is poorer for his passing.
As one of his Lions colleagues wrote to me this week, "he was the epitome of glass half full – actually Barry was 'glass overflowing!'"
We're also mourning the loss of respected local business identity Al Palmer, who passed away on Christmas Eve at the age of 69.
Al, who was part of the Weekender family as a commercial partner for years and years, battled an aggressive form of brain cancer in recent times.
The respected and well-known surgeon Charlie Teo removed a tumor back in August 2016, but 20 months later it returned.
"Al fought this cancer with all his might but it won in the end," his sister Helen said this week.
Most of us know his name from the successful auto repair business he ran in Penrith over many decades. In fact, he first opened for business in St Marys in 1974, before shifting to Penrith in 1990.
A dedicated supporter of community and sporting groups, and a passionate collector, Al did things a little differently in business, and his legacy in the local community is a strong one.
He was a strong advocate in the disability sector, and worked hard to ensure families had access to vehicles that catered for special needs.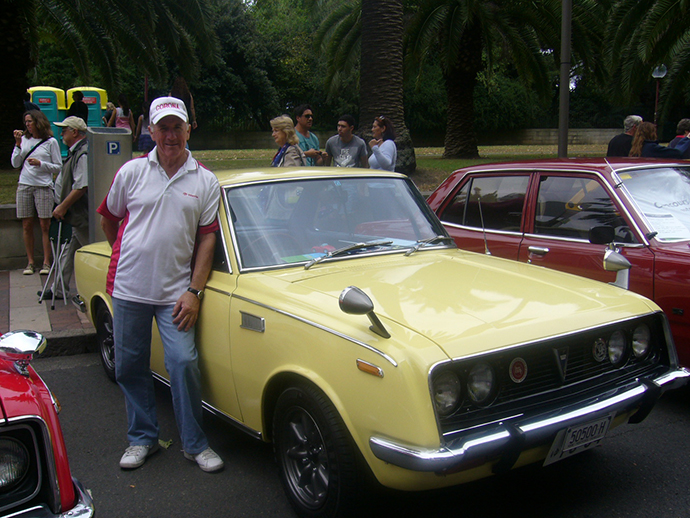 Al was so passionate about cars that he even got involved in racing himself, and participated in around a dozen Variety Club and Flying Doctor outback treks.
A classic Toyota devotee, at different times during his life he had revered collections of classic cars, obtained both locally and from trips overseas.
May both of these local icons be remembered for their enthusiasm, commitment and passion for Penrith.
Both left a permanent mark on this city, that we should do our best to reflect on and remember regularly.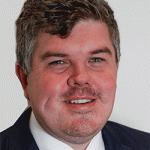 Troy Dodds is the Weekender's Managing Editor and Senior Writer. He has more than 15 years experience as a journalist, working with some of Australia's leading media organisations.