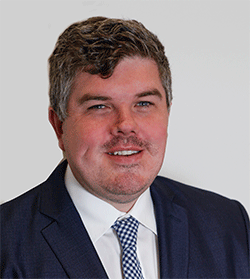 And so the curtain comes down on another year in Penrith, and the city where we live, work and/or play has again delivered us quite a ride, and therefore an opportunity for reflection.
It was a year in many ways dominated by politics, with our eyes firmly fixed on the State and Federal elections in the first half of 2019.
We saw Gladys Berejiklian triumph at State level, brushing aside a ferocious anti-stadium push to be re-elected as Premier. In the process, she launched an unprecedented campaign assault on Penrith to ensure Stuart Ayres was returned locally, while Tanya Davies and Prue Car also retained their local seats.
We saw Melissa McIntosh become our new Federal MP in May, on the back of one of the most remarkable political victories in recent times – the Scott Morrison miracle, that could change the way we predict election results forever.
2019 was a year of tragedy and triumph.
We witnessed some of the year's most horrible stories unfold on our doorstep, including the murder of Rita Camilleri at St Clair in July, the awful attack on Shannan Rushworth in February and that incredible shooting outside Penrith Police Station in October.
Some of the year's biggest stories were in sport – Phil Gould's departure from the Penrith Panthers, Jessica Fox carving up the whitewater all over the world again and the GWS Giants qualifying for their first AFL Grand Final and inspiring all of western Sydney in the process.
There have been some incredibly inspiring stories too, none bigger in my view than a little walk around the Nepean River that has quickly become a movement in its own right. The Men's Walk and Talk is an initiative that Penrith should be so very proud of, and it has become a life-changing and, in some cases life-saving concept that will only grow in 2020.
All in all about 2,500 stories have been published in The Western Weekender this year. Along the way I'm sure they've made you smile, perhaps made you angry, forced a tear, created frustration, sparked a laugh or, in the very least, kept you informed.
Who knows what 2020 will bring, but with the ferocious start to summer we've already experienced, there is almost no doubt that the new year will commence with some enormous challenges. It will be a testing time.
We are at an interesting time in Penrith's history, on the cusp of massive change, and dealing with the benefits of progress and the loss of some of our history and tradition all in one.
In such times an independent media, and an engaged readership and community, is critical, and the Weekender is proud to be your voice through this chapter in Penrith's evolution.
A few thank-yous to finish off quite a year, if I may.
Let's start in-house and firstly to our news team – Nathan, Alena, Nicola and Emily. You are delivering what nobody else in our city is – a high quality, legitimately on-the-ground news service of which Penrith can be proud, and which sets the agenda.
To Chris and our sales team – Andrew, Linda, Kate, Jay and Kendall – well done on another fabulous year, and we look forward to welcoming a new mini version of our Sales Director over the holidays!
Thanks to Melinda and Megan who capture the moments that define Penrith over the course of a year, to Sarah and Jen for keeping us both organised and sane, and to our production team – Bonnie, Claire, Ian and Kacey – for making everything sing every single week.
I'd like to thank all our columnists and contributors throughout the year, and make special mention of Reverend John Lavender, who will pull the curtain down on his weekly Weekender column on January 31 next year after a 23 year stint with the paper.
Thanks to all our loyal partners and advertisers – you are the reason we can deliver the content we do each week and we appreciate your ongoing support.
I'd also like to thank our CEO Kathryn Garton for her loyalty and for her passion for the Weekender.
Last but by no means least, thanks to all of you – our readers. Your continued support of the Weekender, whether in print or digital, is appreciated beyond what words could describe.
Today is the final edition of the paper for 2019 and, hard as it is to believe, for the decade.
Our office will be closed from today and will re-open on Monday, January 13. A limited news service will run on our social media pages and website over the holidays. Our first edition of 2020 will be out on Friday, January 17.
On behalf of the entire Weekender team, I wish you and your family a very Merry Christmas, a tremendous holiday period and all the best for the new year.
See you in 2020.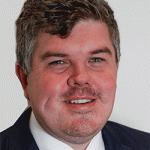 Troy Dodds is the Weekender's Managing Editor and Senior Writer. He has more than 15 years experience as a journalist, working with some of Australia's leading media organisations.