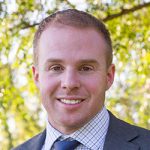 Well if 2019 was anything, it certainly wasn't uneventful.
Off the back of what appears to be the shortest property downturn in history, we saw the Sydney property market bounce back with its largest single month growth in prices for over 30 years!
We have had the Reserve Bank of Australia spring back to life this year after 30 board meetings with rates left on hold, making up for lost time with three rate cuts over a five month period – taking official rates to the new historical low of 0.75 per cent.
Home loan interest rates offered by the lenders have fallen – with many home loan rates now beginning with a two, money is cheaper than it's ever been.
The banking regulators ASIC and APRA have taken some affirmative action on banking misconduct off the back of the Banking Royal Commission, while at the same time loosening their lending guidelines.
Most notably was the relaxing of rules which forced lenders to assess a borrower's ability to repay their loan based on a minimum rate of seven per cent. We now see lenders assess capacity to repay on rates as low as 5.25 per cent. This alone gives the average home loan customer an extra 10-15 per cent borrowing power.
All this set against a backdrop of flat wages growth, growing underemployment and falling retail spending.
In spite of this, I believe continued strong net migration into Sydney and Melbourne (both from overseas and domestically) combined with more available credit and the improved outlook for the property market means real estate in Sydney will continue to perform strongly in the year ahead, as we see more people make the choice to put their extra money off their home loan rather than going out and spending it at the local shopping centre.
Best wishes to you, your friends and your family for a safe and happy festive season and a prosperous 2020. I look forward to seeing you in the new year!
Mark Stevenson writes the Broking Breakdown column in the print edition of Western Property every week.