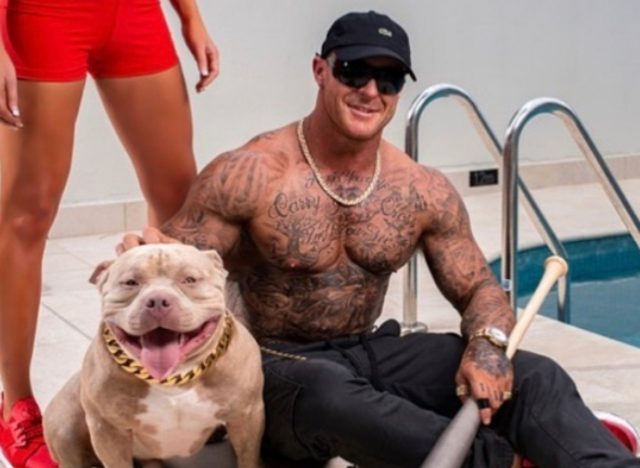 Gunman Daniel King – who was shot and killed by police in Penrith last night – was a promising rugby league player whose career was cruelled by injury.
King was playing reserve grade for the Windsor Wolves, as part of the Penrith Panthers system, in 2009 when the winger suffered a minor neck injury in an innocuous tackle.
He would later suffer a 'delayed stroke', which left him unable to walk, talk or feed himself.
VIEW OUR EARLIER STORY ON LAST NIGHT'S RAMPAGE
King faced a long road to recovery and received strong support from the rugby league community, including Men of League.
He turned to body building, and in 2015 competed at the International Federation of Body Building NSW Championships.
King continued to be part of the body building industry and was listed as the owner of NLT Apparel, though no business is registered under that name in New South Wales.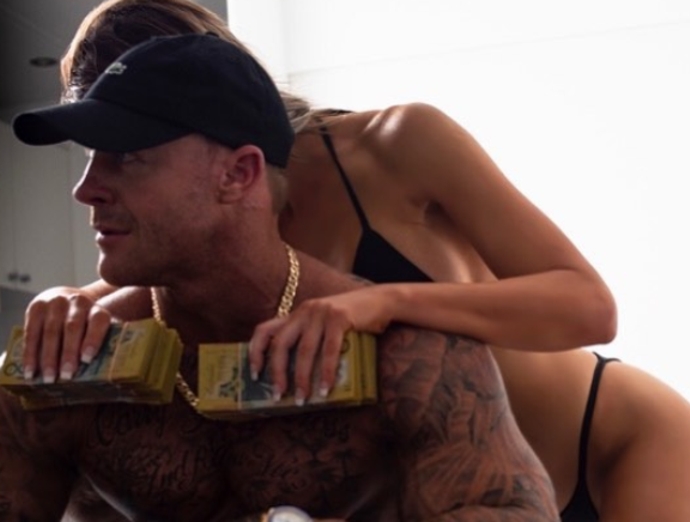 The NTL Apparel Instagram page features King in a range of bizarre photos, including some in which he is posing with wads of cash and others in provocative poses with women.
In recent days, his personal Instagram page featured posts of major concern.
Last night, just hours before his life would end after he opened fire at police outside Penrith Police Station, he posted a picture of slain rapper Tupac Shakur with the caption: "A coward dies a thousand deaths, a soldier dies but once".
Before arriving at Penrith King shot at St Marys Police Station as well as the home of his former partner in Marayong. The woman, who is pregnant with King's child, was unharmed.
It is clear that King's life had been in turmoil in recent times.
According to The Daily Mail, King had been pressuring his former partner into aborting her pregnancy, and had warned her about his steroid use.
In another Instagram post, he wrote: "It was only a matter of time before I f … ed things up, not intentionally I promise but enough is enough."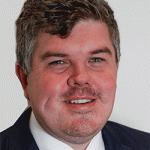 Troy Dodds is the Weekender's Managing Editor and Senior Writer. He has more than 15 years experience as a journalist, working with some of Australia's leading media organisations.