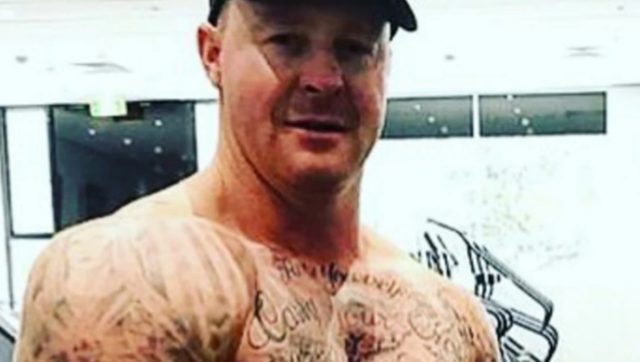 The man shot by police in the Penrith CBD last night has been identified as 32-year-old Daniel King.
Police have launched a critical incident investigation following the incident outside Penrith Police Station last night.
About 9.15pm on Wednesday, a number of shots were fired into the front of St Marys Police Station.
Shortly after, about 9.35pm, a vehicle stopped outside Penrith Police Station where a man, who was armed with a pump-action 12 gauge shotgun, approached a police vehicle and fired a number of shots at police officers.
That man has now been identified as King, a bodybuilding devotee who it is believed had also fired shots into a home at Marayong earlier in the night.
A male constable received pellet wounds to the back of the head. He was taken to Westmead Hospital with non life-threatening injuries.
Police returned fire and King suffered a fatal injury. He died at the scene.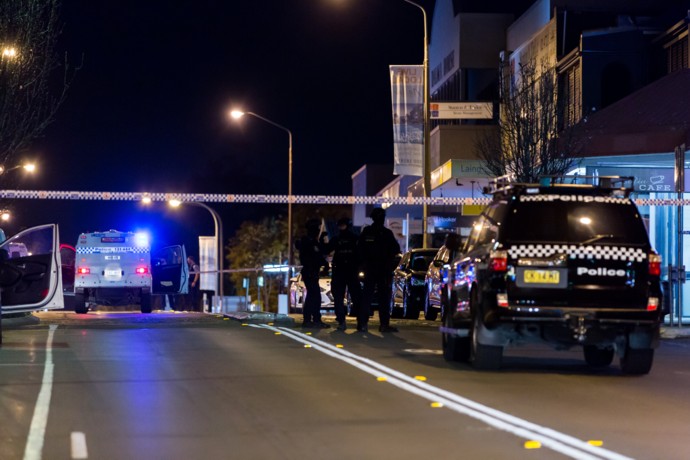 Several other officers sustained minor non gunshot-related injuries.
NSW Police Deputy Commissioner Jeff Loy said the officers involved were "lucky to be alive".
"The police, to be confronted and to stand up in that confrontation under fire, have shown extreme courage and we're very proud of the police," he told 2GB's Alan Jones.
"I spoke to them all last night and they're shaken, as you would be, but they're also reflecting on their own families and themselves and how fortunate they were not to be killed."
Deputy Commissioner Loy said initial investigations suggest the gun was purchased illegally and that the home at Marayong was not involved in any criminal activity.
"It's a very unusual event and his criminality was extreme," he said.
"I would suggest that he's possibly not licensed."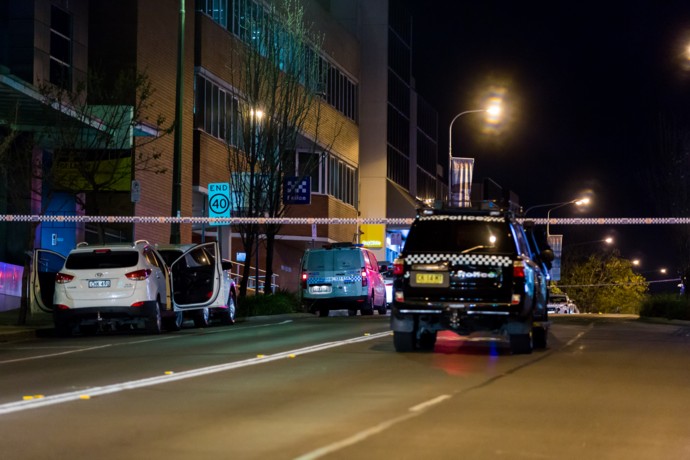 It is believed that the home at Marayong was the residence of Mr King's former partner, who is heavily pregnant with his child.
Both Penrith and St Marys Police Stations remained closed this morning while investigations continue.
Last night, the Aussie Arms Hotel was placed in lockdown as patrons enjoying Wednesday night trivia suddenly became witnesses to the deadly shooting.
One witness, Mick Lumtin, said he was shocked such a situation could occur in Penrith.
"He was just walking, nice and calm, he wasn't angry, he was relaxed," he said.
"We couldn't believe it, we're a local pub and I host the trivia."
Mr Lumptin said he heard up to 15 shots ring out.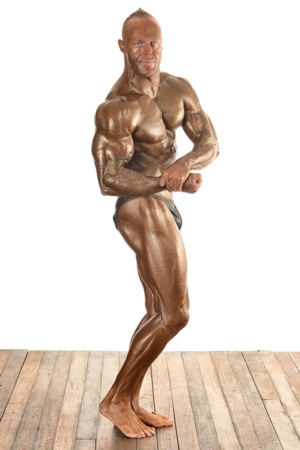 Despite initial reports, it is understood a second gunman was not involved. Witnesses may have been confused by a member of the public running from the scene or the involvement of a plain clothes police officer.
Disturbing footage shows the final moments of the police showdown, with King – dressed in a black t-shirt – shot several times by officers.
King is a former reserve grade rugby league player with the Penrith Panthers. His career was cut short after he suffered a neck injury in a tackle, and was later diagnosed with a delayed stroke.
He received support from the Men of League Foundation and turned to bodybuilding after his recovery.
In 2015, he told Men of League's website: "I'm so grateful for the help that Men of League gave me. Ron Coote was often in touch, helping and encouraging me. I'm proud that my son still plays rugby league for St Marys. The rugby league community is a wonderful family."
A Critical Incident Investigation Team from the State Crime Command's Homicide Squad will investigate the circumstances surrounding the incident.
The investigation will be subject to independent review.
Last night's incident is also impacting Penrith Court House, with Penrith Police Station not accepting any custodies in person who were due to be sentenced today.
Penrith's Service NSW Centre is also closed. Staff are in the Penrith City Council foyer to assist customers with digital transactions.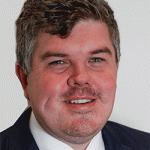 Troy Dodds is the Weekender's Managing Editor and Senior Writer. He has more than 15 years experience as a journalist, working with some of Australia's leading media organisations.