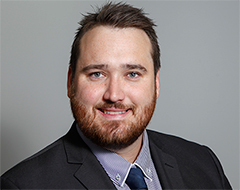 Daylight saving is upon us and with it a rapidly closing window to buy or sell a property in time for Christmas.
October is well underway which means that we have less than 10 weeks before the nation grinds to a halt to celebrate the festive season.
Each year at this time we remind our readers that if you are looking to sell your home and settle before Christmas or buy a new property and be moved in by Christmas Day you probably need to get the ball rolling in the next two weeks.
The timing of the conveyancing transaction generally works as follows:
1. Picking a real estate agent, having your property photographed and obtaining a Contract of Sale – one to two weeks (although we can get a Contract prepared for you within 24 hours of receiving instructions)
2. First open home and/or auction – two to three weeks
3. Finding a buyer and exchanging Contracts – two to four weeks if the property sells straight away, although often your agent will need a little more time to maximise marketing efforts and secure you a buyer
4. Cooling-off period – two weeks from the date Contacts are exchanged, expiring roughly six weeks after you first go to market if your property sells straight away
5. Settlement – four weeks after the cooling off period expires
As you can see, even if you are working quickly there are lots of tasks to complete when you are buying or selling and it is likely that you will not settle your sale and/or be in your new property for at least eight to 10 weeks after the process begins at best.
The above is an estimate only, and the timing of your transaction will depend on a range of factors.
By the end of the second last week of December most business involved in the conveyancing transaction including lawyers and conveyancers, banks and mortgage brokers and real estate agencies will close for the Christmas break.
If you have not managed to settle your conveyancing transaction before then it is unlikely that you will be able to settle until the second week of January.
We have been handling festive season conveyancing settlements for many years. We are able to structure your conveyancing transaction to make sure you settle before the Christmas break or as soon as possible in the new year.
If you are thinking about buying or selling feel free to give one of our solicitors a call today for an obligation free chat over the phone about how the process works.
Even if you are finishing off a few jobs preparing your property for sale it is a good idea to start talking to all of the professional service providers you will need to start the process as soon as possible to ensure a timely settlement.