Plans for a $10.5 million extension of Westfield Penrith have hit a major snag, with Penrith City Council refusing the development application (DA).
On March 8, Westfield's owner Scentre Group Limited lodged a DA seeking Council's approval to convert the south-west portion of the shopping centre into a dining and lifestyle quarter known as the 'Mondo Dining Precinct'.
Included in the scope of works was a new three-storey food and beverage building featuring a licenced balcony and rooftop terrace, along with a health and wellness precinct, medical hub on the first floor, and landscaped area.
On Tuesday, Council knocked back the 2,536sqm development, determining it would "result in unacceptable adverse impacts on the natural and built environments, including the Joan Performing Arts Centre".
However, a Scentre Group spokeswoman confirmed it will continue to pursue the project, albeit with amendments.
"We will continue to work closely with Penrith City Council and the local Penrith community to revise our proposed plans for the redevelopment of Westfield Penrith," she said.
It may be a difficult road ahead for the retail giant, with the reasons for refusal citing a number of major hurdles, some appearing tricky to overcome.
Significantly, "valid concerns" were raised in relation to noise sensitivity of the Joan Performing Arts Centre, which relies on minimum external noise interference and would be significantly impacted both during and after construction, according to the Major Assessment Report.
Community members also voiced concerns over the loss of the Nepean Community College, which has been a tenant of the subject site since 1992.
In addition, the DA did not adequately address tree removal and loss of amenity, how solar access to the Mondo will be retained and protected, or the removal of the dedicated Westfield smoking area.
It also failed to provide a Remediation Action Plan – which is needed given the high likelihood the site contains asbestos.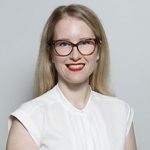 Alena Higgins is the Weekender's Senior News Reporter, primarily covering courts and Council issues.