A major development application (DA) has been lodged to convert the south-west portion of Westfield Penrith into a new three-storey food and beverage building featuring a licenced balcony and rooftop terrace.
The $10.5 million DA, lodged last Friday, seeks Penrith City Council's approval to turn the High Street end of the shopping centre and adjoining Council-owned public square into a dining and lifestyle quarter known as the 'Mondo Dining Precinct'.
Spanning 2,536sqm, the new development will sit in the existing section of the mall that provides connection from High Street to key civic buildings, including the Joan Sutherland Performing Arts Centre, Penrith City Council, City Library and Civic Centre to the north-west.
Included in the scope of works is a multi-storey detached food and beverage building, with licenced balcony and accessible rooftop located south of the car park, as well as a health and wellness precinct, medical hub on the first floor, and landscaped area.
"As part of our community-led approach to design and planning, we have consulted with our customers and local Penrith residents about what was important to them at Westfield Penrith," a Scentre Group spokesperson said of the proposal.
"They told us they wanted to see new and vibrant dining and leisure experiences at the centre. So, whether that's entertaining the kids or meeting friends and family for a meal, we know our customers want to enjoy more of these activities at Westfield Penrith.
"As part of these proposed plans, we are looking forward to working with our customers, our retail partners, the local council and the broader Penrith community to deliver a new and exciting dining, leisure and entertainment precinct at Westfield Penrith.
"It is too early to confirm any further details at this stage."
The original Penrith Plaza had been a fixture of Penrith since the early 1970s. It first underwent a major re-development in 1990 and most recently unveiled a new food court, outdoor dining precinct and 100 new retailers in late 2005 as part of a $138 million expansion.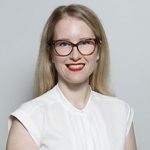 Alena Higgins is the Weekender's Senior News Reporter, primarily covering courts and Council issues.