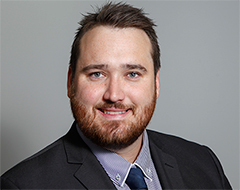 And so, the Israel Folau juggernaut rolls on.
Since we first wrote about the matter in mid-April Folau has been officially sacked by Rugby Australia and has failed to overturn said sacking at a Code of Conduct hearing. Folau has now commenced legal proceedings in the Fair Work Commission seeking millions of dollars in damages.
The controversial star also established a GoFundMe page last week which raised over $750k in one week to cover the cost of the millionaire's legal bills. GoFundMe canned the campaign however, releasing a statement on Monday that Folau's cash grab violated their terms of service and that all donors would be refunded in full.
To accompany his fundraising efforts Folau published a video online calling upon Australians to contribute to what he calls "the fight of his life".
Folau's opening gambit included "as Australians, we're born with the right to freedom of religion, and the right to freedom of expression".
Let's explore this.
One assumes Folau is referring to Section 116 of the Constitution which says, "The Commonwealth shall not make any law for establishing any religion, or for imposing any religious observance, or for prohibiting the free exercise of any religion…"
This is Folau's first problem – because Rugby Australia haven't asserted anything about prohibiting Folau's free exercise of religion. So far, they've simply said (paraphrasing), "You've marginalised drunks, homosexuals, adulterers, liars, fornicators, thieves, atheists and idolaters. Some of the people who consume our product may fit into these categories. You've damaged our brand, which you are contracted not to do, so you're out".
On this point, QANTAS is the smoking gun. Following Folau's infamous Instagram post they said, "These comments are really disappointing and clearly don't reflect the spirit of inclusion and diversity that we support", indicating that they would consider pulling their sponsorship of the Wallabies as a direct result of Folau's public condemnation of millions of people online.
Ergo, Rugby Australia's position is not a religious one – it is clearly a commercial one. Folau's conduct threatened to cost them millions of dollars in sponsorship money. He was bad for business and had to go – a high price to pay for Folau, but a perfectly reasonable commercial decision to take.
That Folau has hijacked the debate into a war about freedom of religion is clever, but misleading. Clever, because he had been able to leverage a perceived threat to his and other Christians' way of life to raise nearly a million dollars to pay his legal bills. Misleading, because no-one from Rugby Australia has asserted anything about Folau's religion being the basis for his expulsion, because it wasn't.
As for all the drunks, homosexuals, adulterers, liars, fornicators, thieves, atheists, idolaters and Christians for that matter – we don't share Folau's message of banishing people who are different to us to eternal damnation – you are welcome at Complete Legal any time.