A Werrington man who defrauded a food company of more than $186,000 when the funds mysteriously landed in his bank account has been ordered to repay the amount in full.
Wearing white-washed jeans and a black top, Joshua Nathan Steele bowed his head as he was spared a full-time jail sentence.
The 26-year-old, who had previously pleaded guilty to 'dealing with property reasonably suspected of being the proceeds of crime', spent the entire amount on holidays and rent, Penrith Local Court heard last month.
Despite the seriousness of the offence and large sum of money, Magistrate Stephen Corry agreed to the allow Steele to serve his 12-month jail sentence in the community, saying it was more beneficial for the community and the victims if he was able to work and continue to repay the money.
The court heard Steele spent the entire loot funding "a lifestyle he couldn't afford" after two unauthorised transactions in the sum of $100,000 and $86,000 were credited to his account by Five Am Life Pty Ltd on February 1, 2017.
Steele maintained he was unaware how the money got into his account, but admitted he thought it was "dodgy" and should have reported it.
But instead he deliberately moved the money and tried to cover his tracks.
Magistrate Corry was scathing, saying there were "real people" out of pocket behind the company he fleeced.
"It wasn't an impulsive offence by you," he said.
"It wasn't as though you suddenly won Lotto or Santa Claus dropped the money on your house. You knew you shouldn't have it."
His lawyer said his offending had "created a big toll for him personally" and he was "very remorseful" and "eager" to pay back to funds.
"Through this offending he lost his partner, who was a justice of the peace," she said.
Steele, a habitual disqualified driver, was also sentenced to six months jail for driving while banned, which he will serve concurrently.
His parents were in court in support.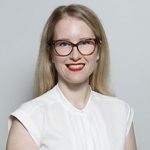 Alena Higgins is the Weekender's Senior News Reporter, primarily covering courts and Council issues.