A Werrington man who spent $186,000, which mysteriously appeared in his bank account, will learn his fate next month.
Penrith Local Court heard Joshua Nathan Steele used the entire windfall on holidays and rent after $100,000 and $86,000 were credited to his account by Five Am Life Pty Ltd on February 1 last year.
But instead of reporting the transactions to authorities, court documents reveal the 26-year-old took the money and ran.
One the same day the funds hit his account, Steele transferred $20,000 and $19,000 to his father, then the following day attended several banks in the city where he moved the majority of the funds and withdrew $20,000 in cash.
Steele, who was arrested at Sydney Airport on September 13 in relation to an unrelated outstanding warrant, faced court last Thursday charged with 'deal with property reasonably suspected of being the proceeds of crime' as well as two counts of 'drive while disqualified'.
Steele's lawyer argued against a custodial sentence, pointing out the defendant had no history of dishonesty-related offences and wanted to pay the money back.
"He didn't cause the money to be in his account," she said.
"So he says," Magistrate Stephen Corry retorted.
At the time of his arrest, the Victoria Street resident made full admissions to receiving the money and withdrawing it for his personal use.
But he denied knowledge of the scam email sent to Five Am Life on January 31 mimicking a legitimate invoice that was used to compromise one of its computers.
The next day, an unauthorised login was made and the funds transferred to Steele's account.
The 26-year-old blamed youth and temptation for spending all the money.
He admitted he "thought it was dodgy, drug money, or something like that" and that he "should have reported it", but told police he was "young and stupid".
Steele claims a person only identified to him as 'Daniel' contacted him and offered him a job as a customer service manager, and when he accepted and provided his bank details, Steele randomly received the loot.
Magistrate Corry referred the defendant for an Intensive Correction Order assessment, saying the driving while disqualified charges – his sixth in kind – would likely attract a custodial sentence alone.
Steele will learn if he is eligible to serve any jail time in the community when he is sentenced on August 9.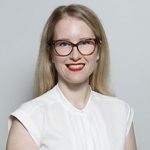 Alena Higgins is the Weekender's Senior News Reporter, primarily covering courts and Council issues.