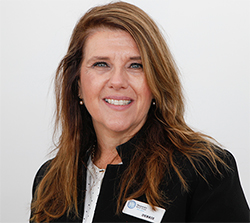 Lots of different insurance companies offer lots of different coverage. What is most important is to protect your investment in your new vehicle. Sometimes the elements you think might be included, might not be, or they may be elements you have to add as extras, or even elements you don't need and can be removed.
Here are some of the main questions you should ask the insurer before you sign up:
1. Does the insurer arrange and cover a towing service? (Including covering the cost of removing your car from an accident)
2. Will you be covered for a taxi fare home, or emergency accommodation after an accident?
3. Will you get a replacement car while yours is getting fixed, and how long will you be able to get this for?
4. Are repairs carried out using genuine parts?
5. Are the repairs guaranteed?
6. Are you allowed to choose your repairer?
7. Are you covered if you lose your keys, or if someone steals them?
8. Are your personal belongings in your car covered? (In case of fire and/or theft)
9. Can you protect your 'no-claim bonus' even if you do claim?
10. Do you get a new car if yours is written off, and how old can your car be for this to be valid? (Usually up to three years, but check the Terms and Conditions)
Note: If you have a new for old policy, up to three years, in the third year it is important not to under insure or over insure, research the current resale value for your vehicle and use that as a guide to determine the insured dollar value of your vehicle (an agreed price rather than a market price).
Also, don't forget, if you add on any accessories after you purchase your car, such as a speaker system, a spoiler or window tint, be sure to call up your insurer and add these onto your policy.
If you are in the market for a new car, or this list has you worried about what you are currently covered for, maybe photocopy this and keep a copy handy in your wallet or bag for the next time you call up your insurer, it could save you thousands!