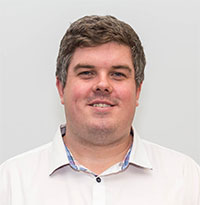 Mike Baird couldn't have possibly scripted it better.
His rise to Premier in April 2014 came just days before the Duke and Duchess of Cambridge – William and Kate to their buddies – were due in Sydney, with the world's media following their every move.
The fresh-faced Baird welcomed the Royal Duo and almost overnight, Baird became one of the most likable State Premiers in recent memory.
At a time when State Politics was on the nose in New South Wales, Baird offered it some youth, enthusiasm and direction.
And for a time, Baird was unmistakably popular. Slick, suave and hands on.
But his desire for swift action was often his downfall.
While Baird will point to economic stability and infrastructure spending as core elements of his legacy, the Baird era was also dogged with decisions that raised more than a few eyebrows.
Sydney's lock-out laws, in response to several tragic incidents in Kings Cross, had a detrimental affect on many businesses in the CBD and many say destroyed Sydney's night life. At the very least they left many questioning Sydney's place as a 24/7, international city.
The whole greyhound ban was just bizarre – a snap decision, seemingly based on a flawed report, and then a backdown that meant neither side walked away from the argument happy.
Council mergers – the jury remains out.
No Premier can be judged on his time in office while he's still there. History on the run is never a good way to write the book, and only time will tell if Baird's nearly three year run as Premier will go down as successful.
There is no doubt, however, that along the way that fresh-faced Premier welcoming William and Kate lost this groove – and in part, his popularity.
His departure today, albeit in part for very legitimate family reasons, will leave a sour taste in the mouth of many.
Yet again New South Wales will next week have a Premier that wasn't the face of their party when we last went to the polls. That has happened way too often at both state and federal level in the last decade.
Whatever his legacy, Mike Baird has walked out of his contract with New South Wales half-way through the term we appointed him for.
That, sadly, is a major disappointment and will be in part what he's remembered for.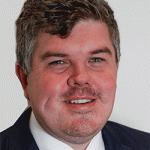 Troy Dodds is the Weekender's Managing Editor and Senior Writer. He has more than 15 years experience as a journalist, working with some of Australia's leading media organisations.