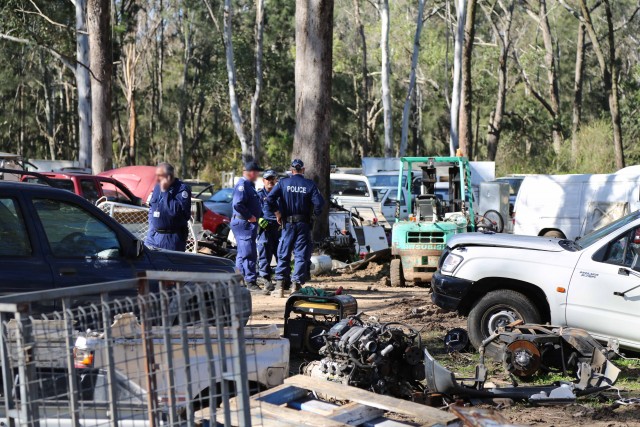 A number of vehicles and an excavator have been seized as part of an ongoing investigation into vehicle theft and re-birthing in Kemps Creek.
Strike Force Granite, an ongoing investigation by detectives from the Property Crime Squad's Motor Unit, was established to investigate organised car theft and re-birthing.
Following extensive investigations, a search warrant was executed at a property at Kemps Creek at about 9.40am yesterday, Tuesday, August 16.
Strike Force detectives were assisted at the location by staff from Roads and Maritime Services.
Following a search of the property, police located two stolen vehicles, a stolen excavator, a diesel electric welder and a Toyota Hilux with altered identifiers.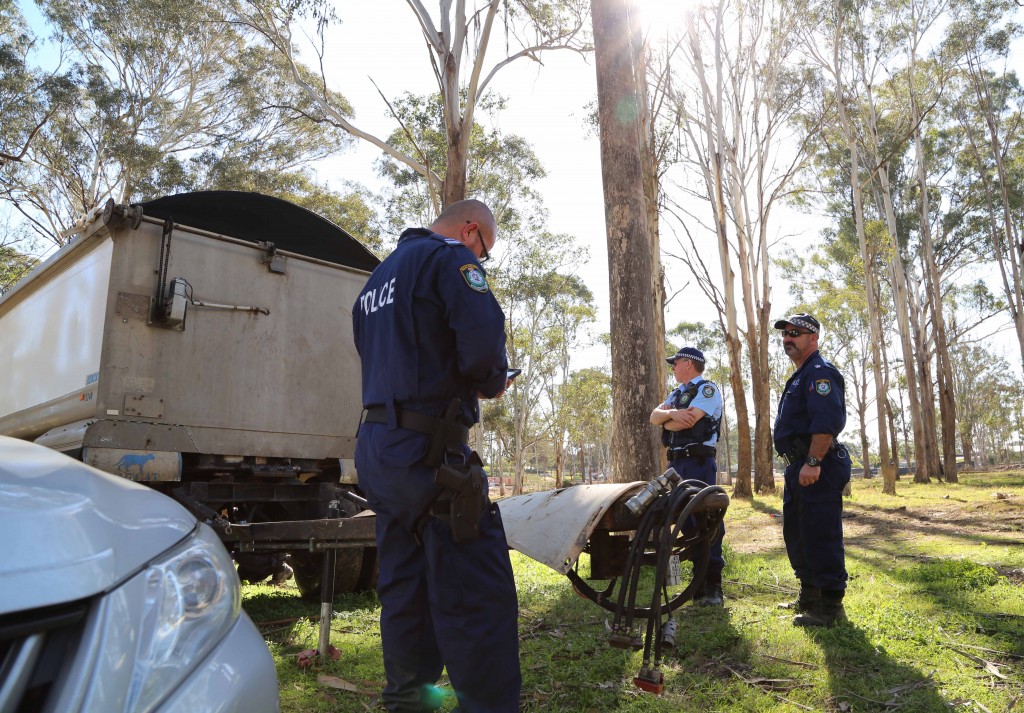 The vehicles and machines were seized for further examination.
Investigations under Strike Force Granite are continuing.
Property Crime Squad Commander, Detective Superintendent Murray Chapman, said police are continuing their work to combat the illegal activities of organised car re-birthing rackets across the state.
"The Motor Unit will continue to investigate and arrest anyone in anyone involved in organised car theft and re-birthing, which includes metropolitan and regional locations throughout New South Wales," Det. Supt. Chapman said.
"Despite the techniques we are employing, and the strong working partnerships we have forged with other agencies, the role the community plays in combating this type of activity cannot be overstated.
Police are urging anyone with information in relation to this incident to call Crime Stoppers on 1800 333 000.
"If you know or suspect a car re-birthing syndicate may be operating in your area, please contact Crime Stoppers," Det. Supt. Chapman said.
"Information can even be left anonymously and we don't need to know who you are; we just want you to tell us what you know."