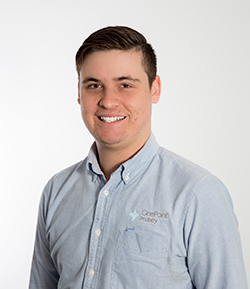 Foot pain complaints often differ in prevalence depending on the season. Winter foot complaints differ vastly to summer complaints.
Here are the top three most common winter worries that could be affecting your feet this winter.
Ingrown toenails
Ingrown toenails as we all know can be a yearly issue, however the influx of ingrown toenail concerns increases through this winter especially in the female demographic.
The reason for this is that while it is always warmer to wear shoes, if you are wearing poorly fitted shoes that are too tight or too narrow, it is very easy to exacerbate an ingrown nail from the past or irritate the nail edge enough to begin a new ingrown nail.
Tip: always buy shoes with adequate toe-box space.
Foot problems caused by lack of exercise
It can be extremely hard to find the motivation to drag yourself out of the warmth of your home and go for a walk or run during the colder months; however, it is highly important for both general health and foot health that you do.
Exercise helps with sustaining healthy blood circulation to the feet, which is extremely important in people with diabetes. It also helps to maintain healthy blood glucose levels, thus reducing the risk of numbness, swelling and foot ulcerations that are complications of diabetes.
Infections from cold, wet feet
This is very important if you suffer from peripheral neuropathy or general foot numbness.
It is all too easy to slip on a pair of thongs or sandals because they are "simple to put on".
The risk far outweighs the reward, as a poor footwear selection can lead to bacterial or fungal infections. Keep your feet healthy by keeping them warm and dry.
You should also be careful not to allow your feet to dry out completely, using a good moisturiser daily allows your skin to stay soft and supple whilst avoiding nasty cracks that can be a gateway to infection.
If you fall victim to any of the above concerns we urge you to seek medical advice.